Bizarre Portraits of People Dressed In the Food They'd Like to Eat
Hunger Pains is a very… different series of portraits by NYC-based photographer Ted Sabarese. For each of the photographs, Sabarese asked his model one simple question: "What are you craving at the moment?" He then took the food described, had them turned into clothing items, and photographed the models wearing the things they'd like to eat.
The photographs were shot back in January of 2009, nearly two years before Lady Gaga wore her infamous meat dress to the MTV Video Music Awards in September 2010.
15 designers were involved in Sabarese's photo shoot, and each of the garments took hours to cook, create, and assemble.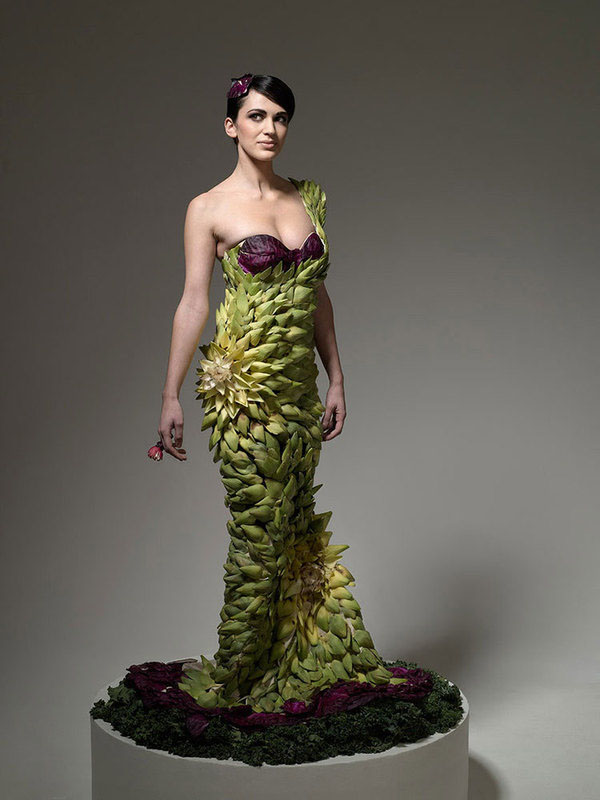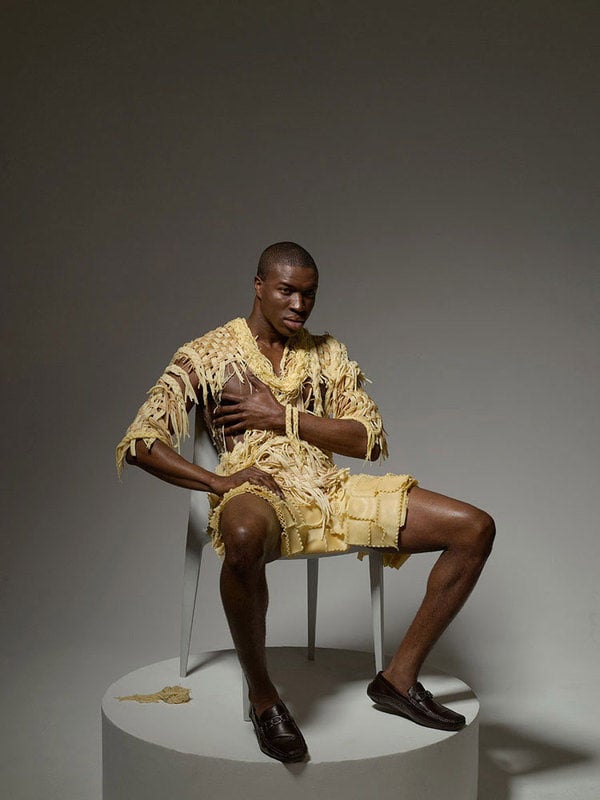 The artichoke gown above took a whopping six hours to create. The model had to stand the entire time while the designers attached each individual artichoke leaf.
You can find a behind-the-scenes video showing how the shoot was done here. Head on over to Sabarese's website to see more of his work. (He regularly turns strange portrait ideas into projects. Two years ago he photographed people posing with the fish they look like).
---
Image credits: Photographs by Ted Sabarese