Accessorize From the Hip with the New Spider Monkey by Spider Holster
Spider Camera Holster just announced its newest addition to the holster family. Unveiled at WPPI Las Vegas, the company's new Spider Monkey does for accessories what the SpiderPro or Black Widow Kit does for your SLR — it keeps them instantly accessible on your hip at all times.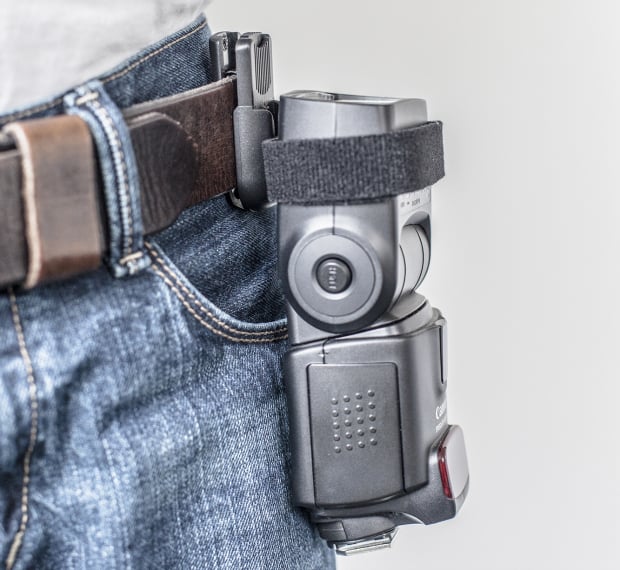 The Spider Monkey is a small holster clip (similar to the old cell phone clips) that can attach to your belt and keep accessories like light meters and speed lights handy at all times. Just attach the adhesive tab and velcro strap to your one pound accessories and lock them into the Spider Monkey clip on your hip. You can then easily remove and reattach the accessory using only one hand.
Here's a little video demonstration:
For now, the base system (adhesive, velcro strap and clip) will sell for $17 direct from Spider Holster. But if you wait around a bit, the company is promising that purpose-built add-ons such as lens and water bottle pouches are coming soon.