Film Noir-style Engagement Photos from a 1920s-Themed Shoot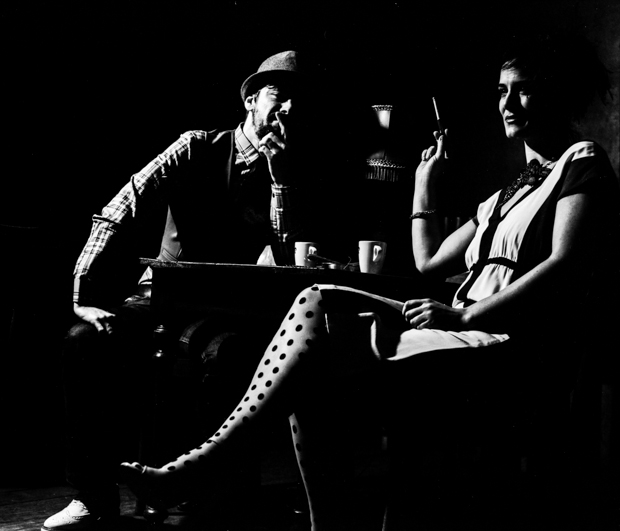 Belgian photographer Filip Bunkens recently did an engagement photo shoot with a couple named Mattias and Adinda, who proposed that it be 1920s-themed. Last Sunday morning they gathered at a local jazz bar for the session.

Bunkens worked with stylist Linda Van Waesberge and his girlfriend Sara for the outfits and props. A fog machine was brought to the location for creating a smokey environment.
Everything was shot on a Mamiya RB67 medium format SLR film camera and a 90mm lens. His film of choice was Rollei Retro 80s black and white negative film. Bunkens tells us that he tested the light using a DSLR and some black and white exposure Polaroid 672 pack film.
After 5 hours of changing the light, decor, and outfits, Bunken ended up exposing two rolls of 10 frames.
Here's an interesting thing about some of Bunkens' shoots (including this one): he leaves it up to the clients to decide how much they want to pay after they receive the finished photographs.
Engagement shoot 1920′s style: Mattias and Adinda [PitsLamp]
---
Image credits: Photographs by Filip Bunkens and used with permission