Photos of People Wearing Clothing That Blends Into the Surroundings
For his project Transform, Hungarian photographer Bence Bakonyi scouted out colorful locations around his city and found clothing that matched each of the main colors in the scene. By dressing up models and having them stand in just the right location, Bakonyi was able to create photographs that look as though his subjects are blended into the background.

The photographs may look like Photoshop jobs upon first glance, but give them a closer look and you'll see that the simple illusion was accomplished with two or three carefully selected clothing items.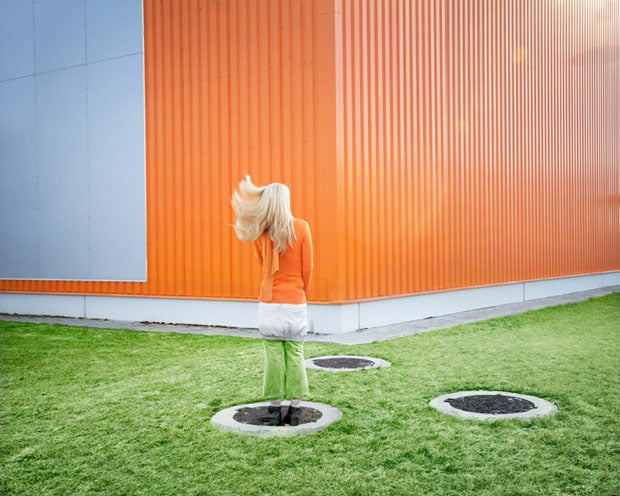 The work reminds us of Chinese photographer Liu Bolin's photos that show him blended into locations. However, Liu's work involves hours upon hours of carefully painting his body to match the background. Bakonyi's concept is much easier to recreate as long as you find the right location.
Transform by Bence Bakonyi (via Junkculture)
---
Image credits: Photographs by Bence Bakonyi and used with permission