Satire: How to Be a Photographer in Four Simple Lessons
Looking to jump into a particular genre of professional photography? Instead of shelling out money and time for lessons, workshops, and/or internships, check out the handbook, "How to be a Photographer in Four Lessons." Written by Brussels-based photographer Thomas Vanden Driessche, it offers the basic gist of how you can instantly become great in contemporary photography, war photography, conceptual photography, and more!

Okay, okay… the whole thing is a tongue-in-cheek project designed to give you a laugh. It's still funny seeing various photography stereotypes listed out officially, though. Enjoy!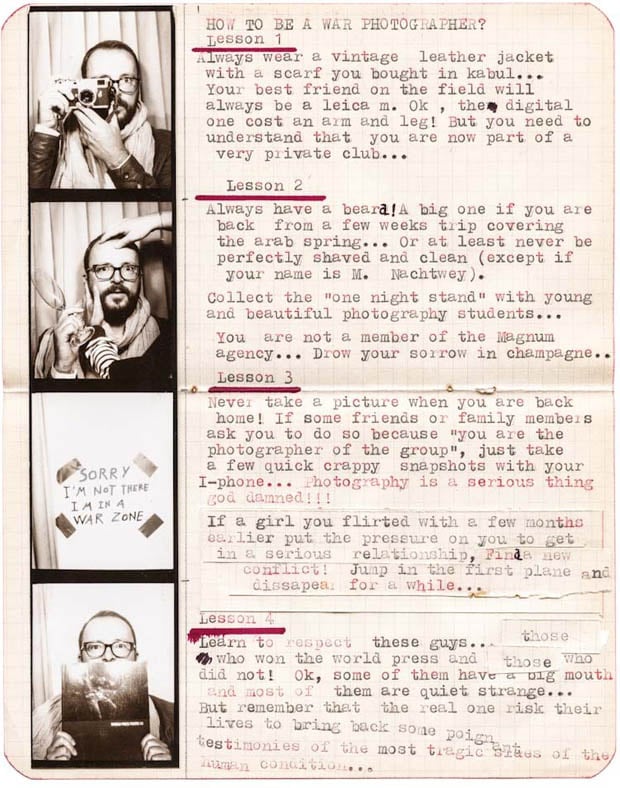 You can also read the entire handbook over on Driessche's personal website. You can also find more of his photography work on picturetank and through Out Of Focus.
---
Image credits: Photographs by Thomas Vanden Driessche and used with permission