Haunting Long-Exposure Photography of WWII-Era Bunkers
To fill the time during slow winter months, photographer Jonathan Andrew decided to follow through on an idea that he had a few years back: he started photographing old WWII bunkers. Based out of Amsterdam, he already had several to work with close-by, but as the project has received more and more media attention, he's taken the time to travel all over Europe, adding more beautiful, haunting bunker images to his portfolio.

Perhaps even more interesting than the subject of his photographs, however, is how he captures them. Using a converted medium format camera, he takes 6-14 minute exposures, firing off a broncolor flash as many as 60 times to properly light the scene.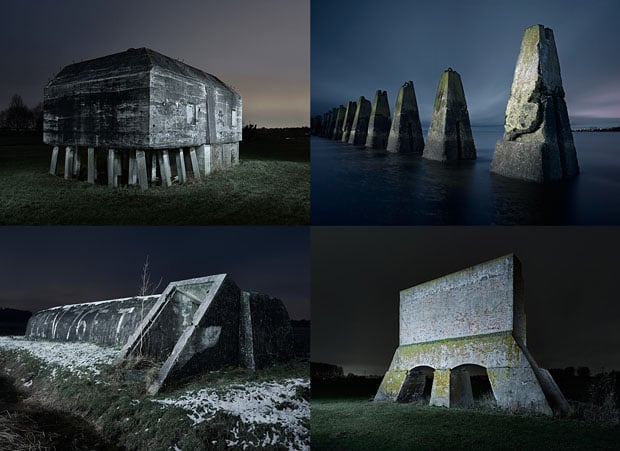 In a sense, he uses a very pure form of light painting, using the technique not to actually "paint" anything, but to recreate studio quality lighting conditions on-the-go. They don't always turn out properly on the first try, but as he's done more of them, he's managed to perfected his technique down to a fine art, and the results speak for themselves.
To get all of the details from the man himself, be sure to watch the whole interview with photographer Drew Gardner at the top. And if you want to see more of his work, including many more WWII bunkers, you can visit his website by clicking here.
---
Image credits: Photographs by Jonathan Andrew