Photographer Shoots Scary Self-Portraits Showing Himself Falling
Photographer and photography professor Kerry Skarbakka photographs himself falling. The concept sounds simple and straightforward enough, but when you lay eyes on the photographs themselves, you find yourself worrying about Skarbakka health… and sanity.

Each of the photographs shows Skarbakka in a seemingly horrible predicament, whether it's falling off the edge of a high bridge, tumbling down a flight of stairs, or losing his balance on a step ladder.
His main photo series is titled The Struggle to Right Oneself. Skarbakka writes that his goal with the images is to capture the feeling of uncertainty everyone feels about life.
The photographs are not copy-and-paste digital creations: they actually show Skarbakka in the act of plummeting to the Earth. His trick is that he uses climbing gear, ropes, and other rigging in order to stop his fall before his body actually makes painful contact with the ground. In this sense, his work reminds us a lot of photos by Chinese photographer Li Wei.
Skarbakka does his best to keep the photographs free of digital trickery: most of his falls are from distances that wouldn't seriously hurt him. When ropes are used, he tries to position them in a way that hides them from the camera. Finally, when all else fails, he admits to editing out glimpses of his safety gear during post-processing.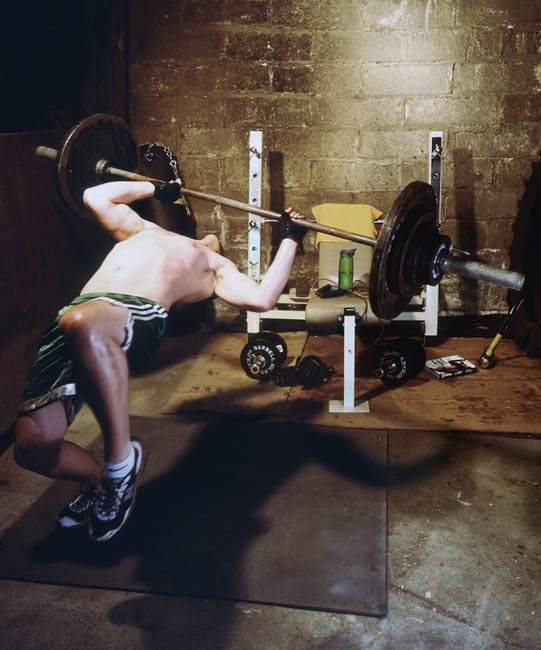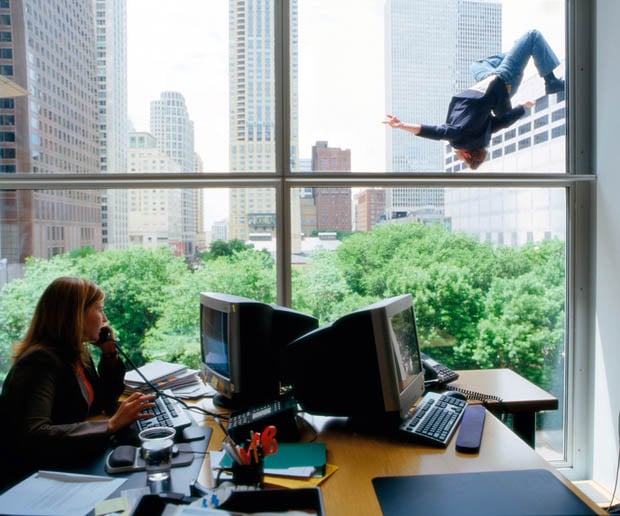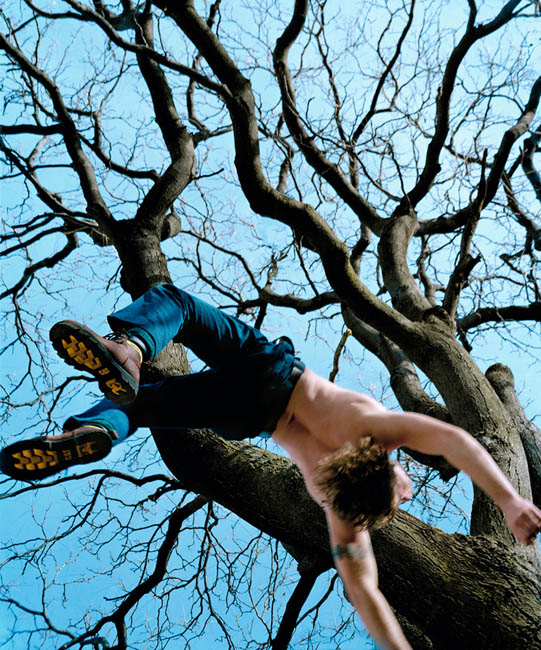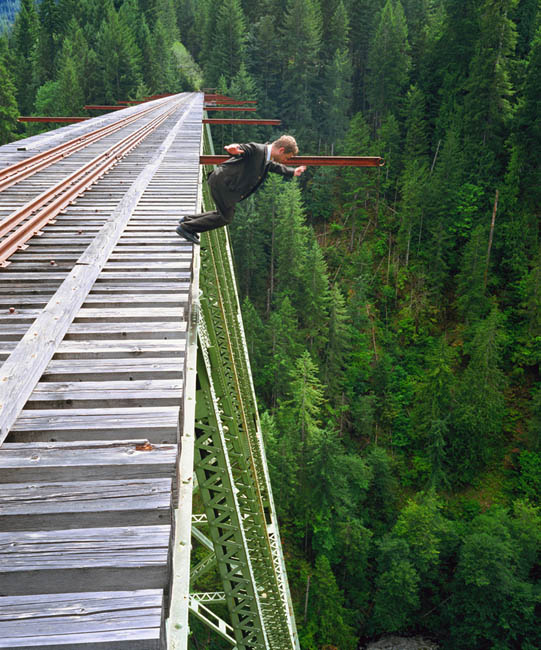 You can find more of Skarbakka work over on his website. He also tells us that he will be exhibiting his work at the Kopeikin Gallery in Los Angeles in May 2013.
The Struggle to Right Oneself by Kerry Skarbakka (via Wired)
---
Image credits: Photographs by Kerry Skarbakka and used with permission