Artist: Criticized Photo-Based Painting of Kate "Doesn't Photograph Well"
The painting above is the first official portrait of Kate Duchess of Cambridge (formerly known as Kate Middleton). When it was unveiled to the public earlier this month, art critics around the world bashed it for making Kate look ghostly and much older than she actually is. On the receiving end of all the criticism has been British artist Paul Emsley, the man who photographed Kate Middleton and then turned one of the photos into the painting seen above.

Here's a video in which Emsley explains how the painting was created and his thought process behind it:
As you can see, the painting was actually a very faithful recreation of a still photograph: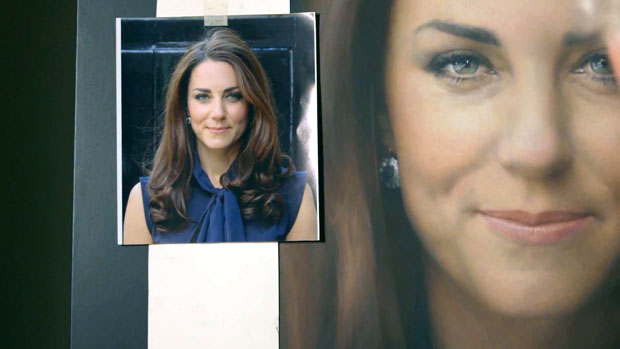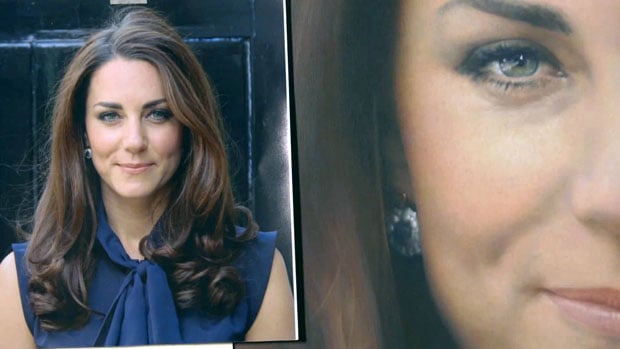 After the controversy over the quality of the portrait erupted, Mike Johnston over at The Online Photographer suggested that perhaps the original photograph was to blame rather than the artist's painting skills:
The problem? Whoever picked the photo Mr. Emsley worked from just picked a bad shot. That's my take. Any portrait photographer worth his or her salt wouldn't have included that one in the proof package.

It might have been the Duchess herself who chose it, because she's reportedly pleased with the portrait […] They should have just picked a good portrait photographer to do her portrait. Annie Leibovitz or Dan Winters would have done a better job.
After being bashed all across the web for a number of days, Emsley has finally come forward to respond to the critics. Calling the criticism "vicious" and a "witch hunt," Emsley explained to Hello! magazine that his painting of a photo of Kate simply "doesn't photograph well":
I believe half the problem is the portrait doesn't photograph well and I would encourage people to go and see it [at the National Portrait Gallery]
Although the painting might not photograph well, it apparently prints just fine as a postcard: the National Portrait Gallery reports that the postcards of the portrait are the fastest-selling of any painting at the gallery.