Photographer Parodies 'Chinese Girl' in Humorous Portrait Series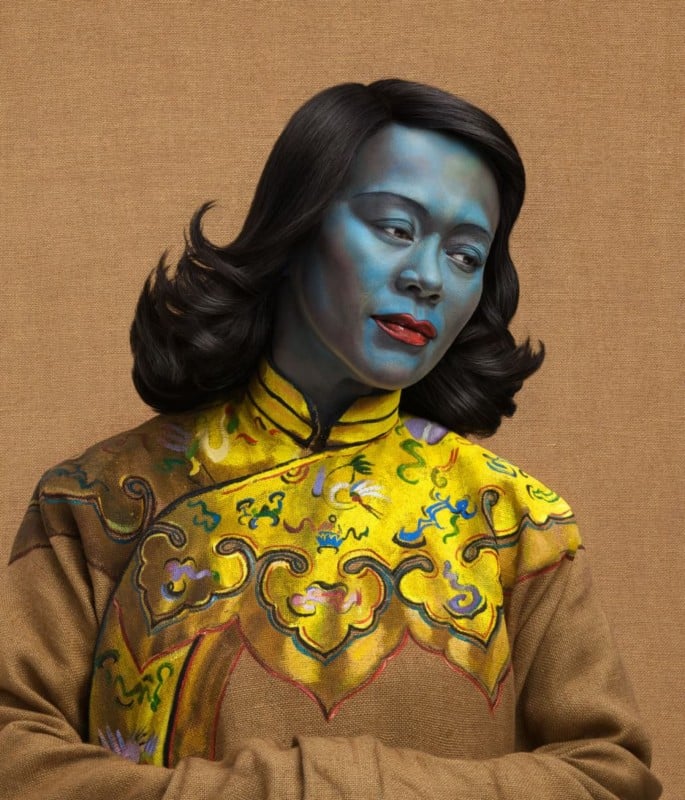 UK-based photographer Joe Giacomet has published a new set of portraits based on one of the world's most popular paintings. The photos parody the iconic "Chinese Girl" painting (also referred to as "The Green Lady"), created back in 1952 by Vladimir Tretchikoff.

Here's the original painting, thought to be the most reproduced print in the world:
Giacomet shot the series for COY! Communications, which wanted images to show off the talents of their resident make-up artist, Saskia Laroque Rothstein-Longaretti. Rothstein-Longaretti transformed graphic designer Kate Henderson into the "Chinese Girl" by painting her face and costume.
"Once the make up was complete, there was so much shading that it required very little lighting so I completely simplified it to a mostly top lit set up, with just a touch of key light from one direction and it looked great," Giacomet says. "We started by bouncing 2 lights into V flats to give the background a nice flat tone, this was bounced back in with a poly on the other side. I then added two lights bounced off the ceiling, which gave us a good general top light."
"I then added in a Chimera XS Soft box to use as a subtle key light, and finally a large soft box behind camera, quite far back, to take out just a touch of the darkness in the shadows from the top lights," he continues. "I also added in two ½ stop nets, one above the back of Kate's head to create a bit more shape to the hair. The other was just under the key light to take a bit off the costume, I felt didn't need as much light as the face."
Here are the portraits that resulted from the shoot (in addition to the faithful recreation at the top, titled "East Croydon Girl"):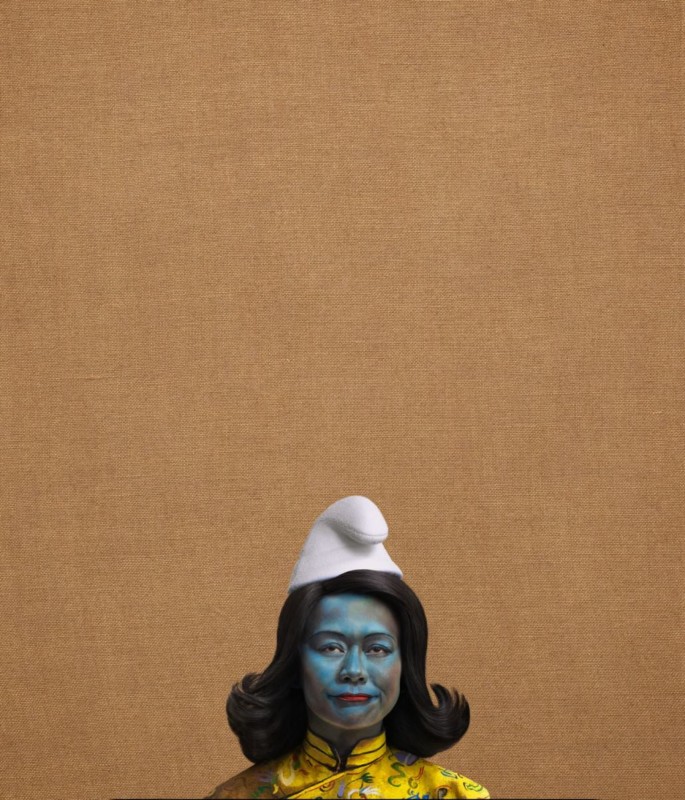 You can find more of Giacomet's work on his website.
---
Credits: Photography by Joe Giacomet. Concept / Art Direction: Mark Denton Esq. Make-up & Costume Painting: Saskia Laroque Rothstein-Longaretti. Hair: Anna Longaretti. Costume: Emily Wilson. Stylist: Sabina Piccini. Retouch: Oli Carver. Art Department: The Joy of Sets. CGI Bubble: A Large Evil Corporation. Production: Juan Coello Hollebecq. Design Company: COY! Communications