Surreal Photoshopped Self-Portraits of Life in a Miniature World
Canadian photographer Joel Robison regularly creates surreal self-portraits that show what his life might be like if he found himself on the receiving end of a shrink ray. The conceptual photo-manipulations show him interacting with objects that are suddenly the size of trucks. In one image he is seen sitting on a Christmas tree next to some body-sized ornaments. In another, he's exploring a globe while perched on top of a bottle of Coke.

Here's what Robison tells us about his work:
The majority of my images are self portraits, I live in a smaller town with not a lot of people interested in modelling for conceptual photos.

I enjoy making the miniature photos because I believe it gives people the opportunity to see everyday objects in a new light. I like being able to take something as ordinary as a book or a typewriter or teacup and then turn it into something new or change it's function. I've always been a fan of the book "The Borrowers" and it gave me a lot of inspiration to create my own series of a tiny person experiencing the larger world.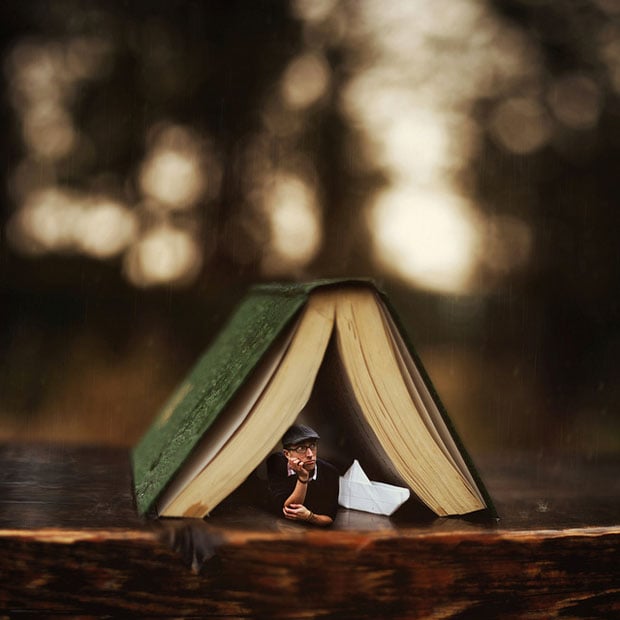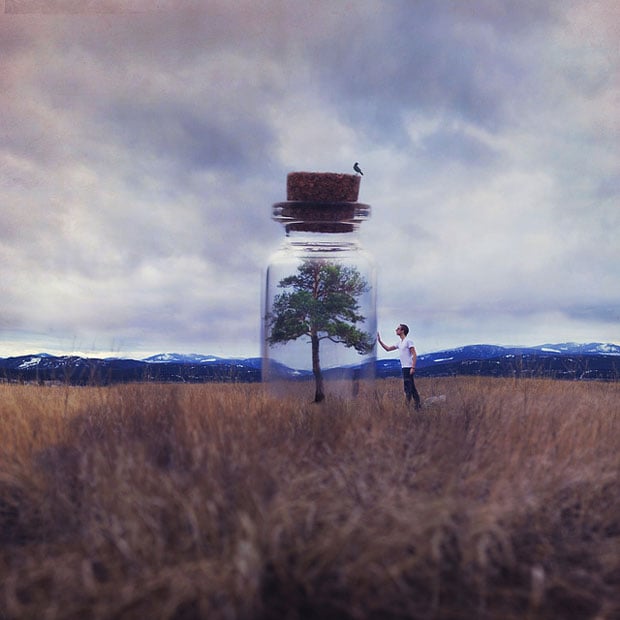 You can find much more of Robison's work over on his Flickr page. If you're interested in purchasing prints of his work, he's also selling them through a separate Etsy shop.
(via Incredible Things)
---
Image credits: Photographs by Joel Robison and used with permission