Nikon Lens Holster Keeps You On Point When Speedy Lens Swaps are a Must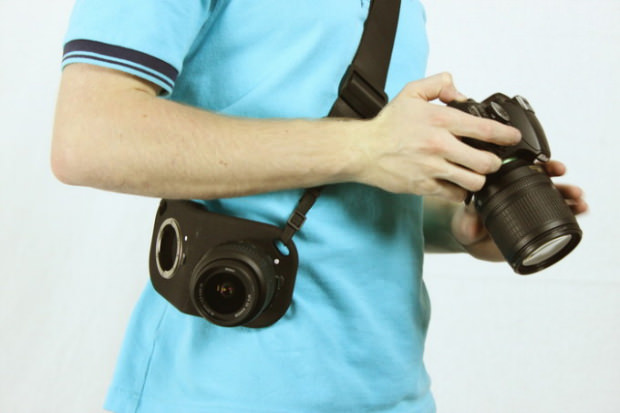 Here's a cool little Kickstarter we ran across today, and for once it's not already funded 5-times over in the first few days, so you'll have the chance to be a part of it. The product is a lens holster designed specifically for Nikon that lets you keep an extra lens right on your hip and ready for a quick, no-hassle swap.
Shooting in the street and unsure which of your two favorite lenses you'll need? No problem. Put one on your camera, one on the holster, and swap as needed. No digging through your camera bag, no rear lens caps.
Here's a video of creator Preston Turk demoing the holster:
The project has 41 more days to raise the required $50,000. For now, the second early bird special is still on, allowing you to reserve your own for only $55; but once those 37 slots are gone you'll have to spend $70 to get your own. So if you're interested, head over to Kickstarter for more details.