The Photo Bus: An Old Volkswagen Bus Converted into a Mobile Photo Booth
Photographer John Deprisco of Deprisco Photo has put together two fairly unrelated things and, as a result, created something pretty cool. By combining his love of old, run-down VW buses and the tradition photo booth, he's created the Photo Bus, a rentable photo booth on wheels — available for whatever soiree you're planning to host next.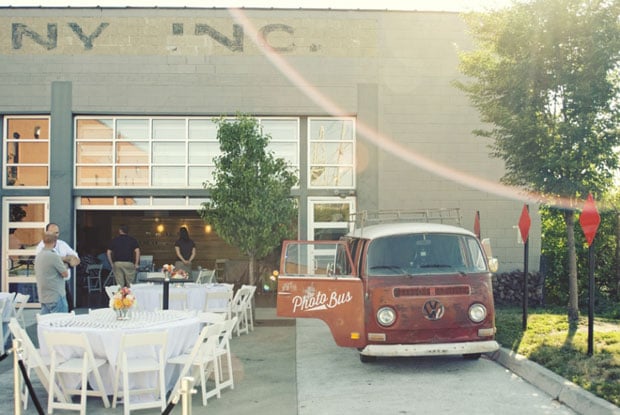 We've seen some interesting photo booths in the past. Some of you may remember the cardboard variety we featured, as well as the photo "booth" tailored specifically for birds who want to be photographed at lunch.
The Photo Bus is yet another take on the old favorite, only with this one you have ten square feet to work in and a shutter cable in your hand for when you've struck the perfect pose.
Here's what the resulting photographs look like:
One fellow even used the Photo Bus to capture his marriage proposal:
It's a fun idea that other photography studios may find inspiring. For more details you can head over to the Photo Bus' Facebook page and read their About section. Or if you're on the consumer end of things and interested in renting out the Photo Bus, you can contact Deprisco Photo for pricing and availability info here.
---
Image credits: Photographs by John Deprisco and used with permission