This Bookmarklet Overlays Rule of Thirds Gridlines to Photos in Your Browser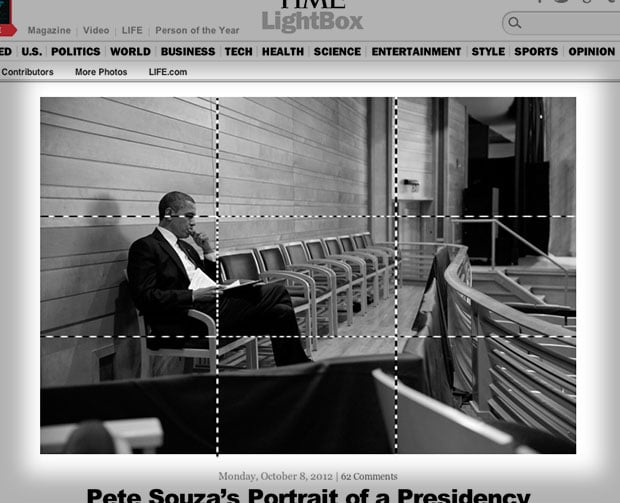 Want to see whether or not your favorite photographers are following the rule of thirds when composing their shots? Programmer and photography enthusiast Alex Dergachev has created a simple browser bookmarklet that overlays RoT gridlines over any (or almost any) web photograph.

To get started, visit
the bookmarklet's website
and drag the button to your browsers bookmark bar:
That's it. Now, anytime you want to see what the gridlines look like on a photo that catches you eye, simply click that bookmark. All the photographs on the page will instantly turn monochrome, and the black-and-white dashed gridlines will appear over them.
The screenshot above shows what resulted when we tested the bookmarklet on the current frontpage of Time's Lightbox, which features a photo of President Obama shot by chief White House photographer Pete Souza.
The code used for the tool is open source over on GitHub, so you can fork the project and tweak it to suit your own needs (e.g. remove the desaturation step, change how the gridlines look).
Rule-of-thirds Bookmarklet [Blocks]