A Photographic Study of One Tree Over Many Years and Seasons
Last week we shared a project by photographer Tyler Casson that featured four photos of an island across four seasons of a year. Photographer Kevin Day has been doing a similar project — one that he has been working on for over five years now. The Berkshire, UK-based photographer has been visiting and documenting one particular tree in a field, snapping photos showing different seasons and different lighting conditions.

Day tells us that he gets excited when the colors of the scene change before his eyes at certain times of the day:
I noticed that when the sun rose directly behind the tree from my best viewpoint and the early morning mist lingered and the dissipated at just the right moment, I couldn't take shots quick enough, the light was changing by the second and I could feel myself actually getting emotional and excited by taking photos of a dead tree!"
His work is a series that explores the changing versus the constant:
This wonderful old tree is unchanging over the years and yet I can take hundreds of photos of it during the seasons and very few of them look the same. It is all about the change around the constant.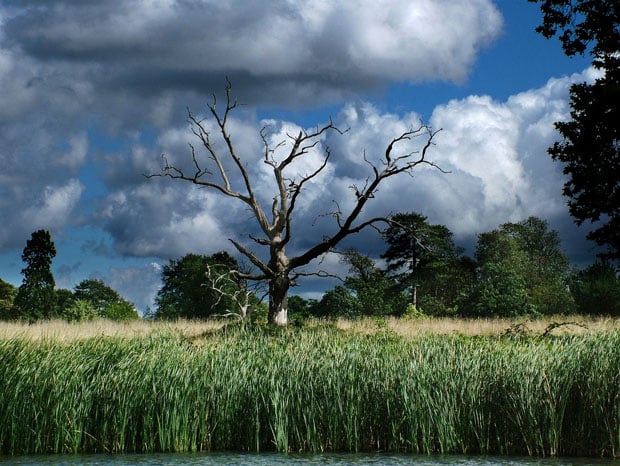 Day's advice for anyone interested in doing a similar project? Make sure you're passionate about the subject you're documenting, and over time you'll start to see much more than you did when you started:
To shoot a series outdoors you need to be able to maintain an interest over a period of time, so make sure you enjoy the subject matter, and as I have said the most important/changeable factor is the light, so select a subject that looks at its best or comes alive when the light is at its most variable during the seasons – dawn or dusk. What I did enjoy about photographing the same subject over a prolonged period was that through repetition I discovered the best positions and angles for the shots so after a while I could concentrate more on getting the exposures to match what I wanted rather than concentrating on composition.
You can find the entire series with its nearly 200 photographs in this Flickr set.
---
Image credits: Photographs by Kevin Day and used with permission