The First Ever Music Video Filmed Entirely Using Instagram
We all know Instagram as an app for retro-filtered photos, but have you ever considered using it to film a video, one photo at a time? That's what director Arturo Perez Jr. did for the video above. It's the official music video for the song "Invasión" by Mexico City-based band The Plastics Revolution.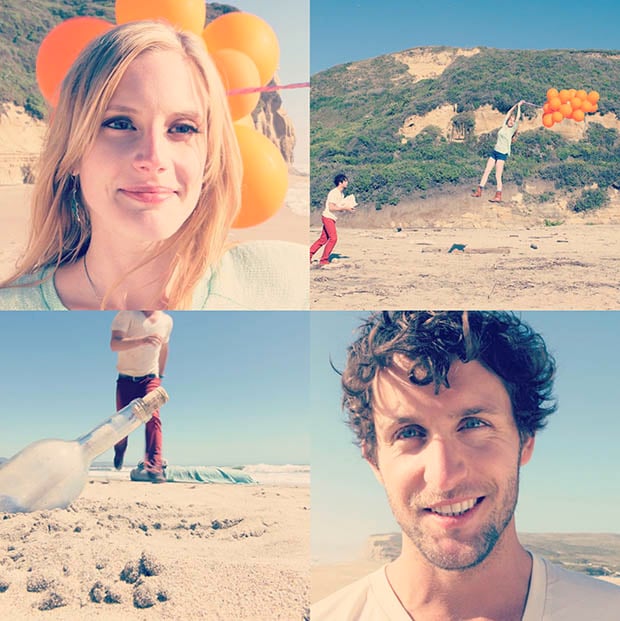 The band claims that it's the world's first music video to employ the technique:
This is the very first music video done entirely on Instagram without any third party alterations. Every single frame of this music video is an actual picture that we ran through Instagram. We never shot any video. We only shot still photography. [#]
Perez Jr. snapped a total of 1905 photos around San Francisco to capture the story.
---
Update: We originally reported that the photos were snapped using only an iPhone. However, we now see that the description only claims that he photos were processed through Instagram, which means the images themselves could have been shot on a different camera originally. We're waiting to hear back from Perez Jr. regarding this.
---
Update: What many of you suspected is correct: the actual still photos weren't shot using an iPhone, but a DSLR. Here's what Perez Jr. tells us:
We processed all 1905 photos through the Instagram app on an iPhone 4S. However, we used the Canon 7D to shoot the still photography. As you know the Canon 7D can shoots about 8 frames per second on continuous shooting mode. We shot over 45,000 pictures in all. Then during the edit we condense it down to 1905 pictures. As you can imagine it was a lot of work, it actually took about five months to finish. But we're really happy with how Instagram made it look. We made a conscious decision to stay true to Instagram, as no other music video had done that before. We didn't use any third-party software or gimmicks we were pure Instagram.
(via Photojojo)