A Demo of the Upcoming Raspberry Pi 5-Megapixel Camera Board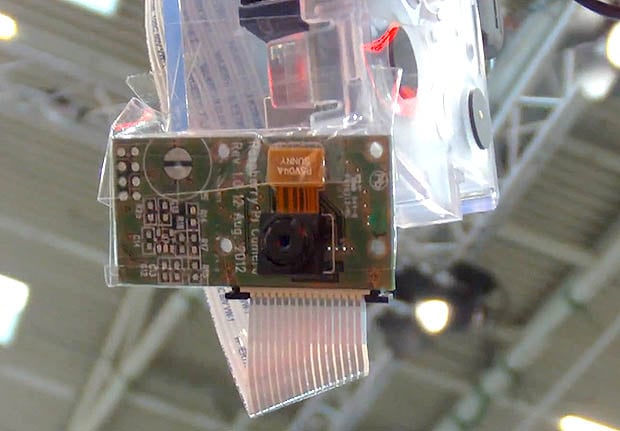 Want to build and program your own camera? You'll soon be able to do so using Raspberry Pi's new camera module. The new board will feature a 5-megapixel sensor (likely a cheaper CMOS chip) that can capture 1080p H.264 video at 30 frames per second.

Liz Upton of the Raspberry Pi foundation writes,
This board will plug into the currently unused CSI pins on the Pi, using I²C for control. We're also working on a display board, which will come to market after the camera board.

This camera board is a prototype of the production model; we've a (very) little way to go before we're able to send it out to manufacture. We've got some testing chamber time booked in December; we need to be sure that that big ribbon cable doesn't emit any forbidden electromagnetic radiation.
Here's a brief video that shows a prototype of the camera capturing live footage:
The foundation is planning to start selling the camera module sometime in early 2013. The price? A mere $25. Perhaps the concept of "build your own digital camera" will become an emerging trend over the next few years as components become modularized, cheaper, and more accessible to tech-savvy hackers.
(via Raspberry Pi via Engadget)