Sweet Deal: 60% Off Transcend SD and CF Memory Cards for One Day Only
Update: The deal is now over.
---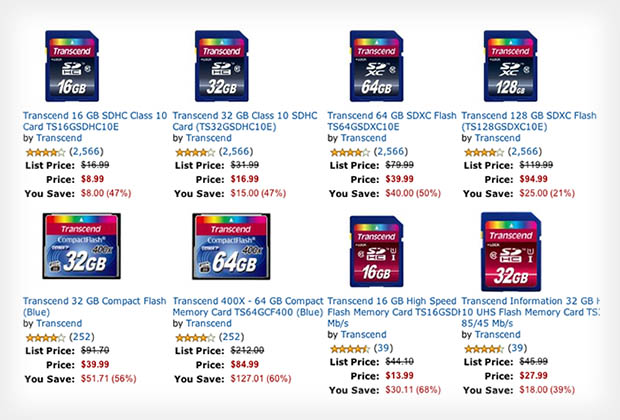 If you're in need of an extra memory card or two, check out the Gold Box Deal of the Day over on Amazon. The company is selling Transcend brand SD and CF memory cards for up to 60% off their regular prices.
Today only—and just in time for the holidays—get up to 60% off memory and storage from Transcend Information. Boost the performance of your camcorders, digital cameras, and other devices with Transcend Information Class 10 SDHC memory cards and store files and photos on Transcend JetFlash retractable USB flash drives.
64GB SD and CF cards cost just $40 and $85, respectively, providing savings of 50% and 60%. The one-day offer will expire at the end of the day today.
Up to 60% Off Select Transcend Memory and Storage [Amazon via Photography Bay]