A Brief History of the Chemical Processes Used in Photography Over the Years
Photography isn't even 200-years-old yet, but there have already been over 150 different chemical processes developed over its relatively short lifetime. In this interesting 5-minute video titled "A Brief History of Photography: Innovations in Chemistry," photo conservation scientist Art Kaplan of the Getty Conservation Institute quickly introduces some of the groundbreaking processes that have made a significant impact on the history of photography — processes such as the daguerreotype, ambrotype and tintype.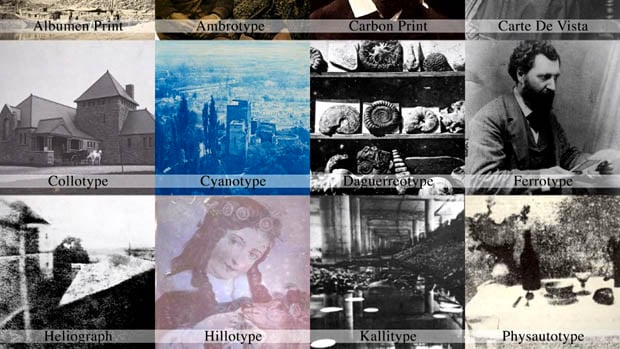 […] these historical images can be difficult to conserve, especially since each type of photograph requires a different preservation technique. While two photos could look very similar, they may differ chemically in dramatic ways.

This is where photo conservation scientists like Art Kaplan […] come into the picture. Art spends his days studying different styles of photographs, their materials and the chemistry that gave life to still life in the early days of photography. His office is loaded with drawers of photographic samples, scientific instruments and a clear passion for frozen history.
If you're interested in a more in-depth look at some of these major processes, check out this great 6-part series released by the George Eastman house earlier this year.