The Best Thing I Ever Did Was Quit Professional Photography
As a kid growing up in interior British Columbia, it is impossible not to fall in love with the great outdoors. Some of the best ski hills on the continent, endless hiking and biking opportunities, and lakes that stretch over the horizon. The endless opportunities outside my doorstep would often lead to long adventures in the mountains, and ultimately, a budding interest in photographing these places to share with others.
Using an old Pentax ME-50 Super, I captured images of mountains, glaciers, and sunsets on these outings. It was pretty hard to take a bad picture when the surroundings are so epic and naturally stunning, it was just a matter of visiting them.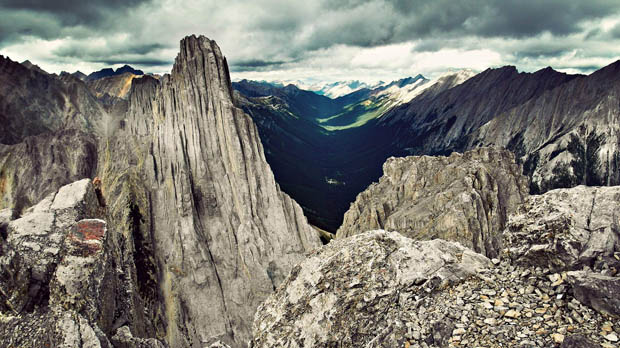 I moved to Calgary for College near the Canadian Rockies, and I was forced to push outdoor pursuits to the backburner for a while. Packed schedules, lack of transportation, and lack of money made it difficult to get outside the city more than once every few months.
Both the outdoors and photography were never too far off my mind though. The mountains on the horizon west of Calgary were pulling at my nature-strings pretty hard, and after graduating, I began to take short day-trips to explore the Rockies that I had read so much about.
In 2005, I finally saved enough to purchase my first consumer DSLR (a Canon Rebel XT) to replace my aging Pentax. The Rebel opened up a new world to me. I began heading to the mountains at every opportunity to photograph waterfalls, mountains, anything and everything else I could snap a photo of. Through Flickr, I began to showcase some of my photos to friends, eventually earning enough praise to be asked to shoot some engagement and family sessions, earning enough extra money on the side to begin purchasing better equipment.
In 2008 I quit my full time career as a geomatics technologist to begin what would become one of the biggest roller coaster rides of my life as a 'professional photographer'.
Professional photography is probably one of the most glamorized careers out there. With the proliferation of extremely high quality, cheap digital photo gear, the quantity of good photographers has shot through the roof, and despite what you might hear, people still hire photographers in vast numbers.
But the lure of easy money shooting weddings, families and engagement sessions turned out to be a death trap for me. My goal was to start out shooting "people" projects, meanwhile spending my newfound free time and money out in the mountains building a portfolio of adventure photos, eventually making the transition into outdoor adventure sports.
Sounds great right? Well, as it turns out, the reality of being a full time photographer turned out to be a lot different than I expected. While money was pretty good, the myth of "free time" as a self-employed business owner wasn't quite as plentiful as expected. Spending my free time shooting personal work began to fade as the hours shooting weddings increased.
Now don't get me wrong, I actually enjoyed shooting weddings and people, and was pretty good at it as well. I had invested in the best gear I could afford, and enjoyed working with clients and producing quality images for them. But one day while browsing through my 50,000+ photos, a really scary thought occurred to me: I don't actually like any of my photos.
Despite having thousands of technically good photos of brides, mayoral candidates, engaged couples, and families, not a single photo represented the whole reason I had gotten into photography in the first place. In fact, I couldn't remember the last time I had picked up my 5DII for anything other than money-making purposes.
It was then that I had to make a call: quit photography professionally, or completely burn out and quit photography all together later on. I decided to choose the former, and within a few months, I had sold all my equipment on Kijiji, quit accepting new photography contracts, and gotten a more stable job working in development.
I spent all the money I gained from selling my camera gear to purchase full ski touring gear, climbing equipment and mountaineering equipment and spent the next 2 years seriously pursuing those avenues. Eventually I picked up a small Samsung EX1 to take with me, which allowed me to start taking a few photos again.
My photo gallery is a lot smaller these days, but there is something amazing about it: I absolutely love and am passionate about every single photo. Some of them aren't even that great, but for the first time in years, they finally represent me.
Maybe someday I will shoot in a "professional" capacity again, but i'm in no rush to get there. For now, I just want to share my wild experiences with the world, and share in the experiences of others — something photography is perfectly suited to.
---
About the author: Jonathan Coe is a photographer, climber, and skier based in Rossland, British Columbia. He shares his mountain adventures on Instagram as @jonathan__c and on his website.