Cute: Photographer Gets Up Close and Personal with Baby Elephant Seals
Photographing wild gorillas is scary. Taking pictures of baby elephant seals? Not so much. In this amazingly cute video, Irish broadcaster Charlie Bird encounters a pair of friendly elephant seal pups while photographing on a beach in Antarctica. Apparently if you lie on the sand near pups, they'll come to you to cuddle and to investigate your DSLR.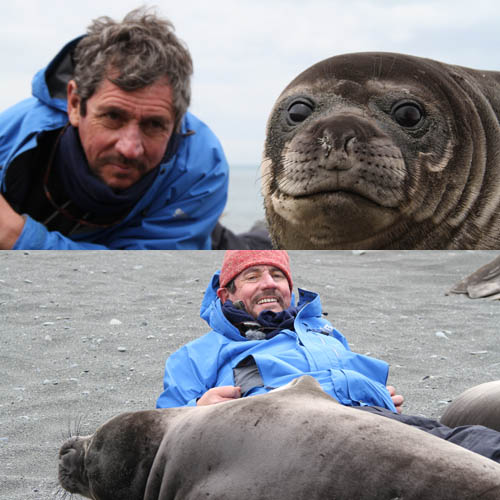 It's not just Canons — seal pups are curious about Nikon DSLRs as well:
Here's what Cool Antarctica says about interacting with southern elephant seals (in case you ever get a chance to):
Antarctic seals are generally completely unafraid of man despite the inglorious days of sealing when hundreds of thousands of them were killed fir their fur and/or blubber. These days the recommendation is to stay considerably further away […] The only time these seals get very upset is if you approach them walking upright […] If you get down low as this guy has done, they are pretty much unfrazzled
You'll want to keep yourself and your camera a good distance away from the adults though: the males average 8,800lb and 19ft!