Google Lets Photographer Into Secretive Data Centers, Beautiful Photos Ensue
Look around on the web, and you'll find plenty of photographs of Google's colorful offices in Mountain View (AKA the Googleplex) and around the world. Finding images shot from inside the company's tightly-guarded data centers is much harder, since only a handful of employees are allowed to roam the spaces where the "web lives." However, Google recently invited photographer Connie Zhou inside a number of its high-tech data centers. Gorgeous photographs resulted — images that show incredible scale, mind-numbing repetition, and quirky colors.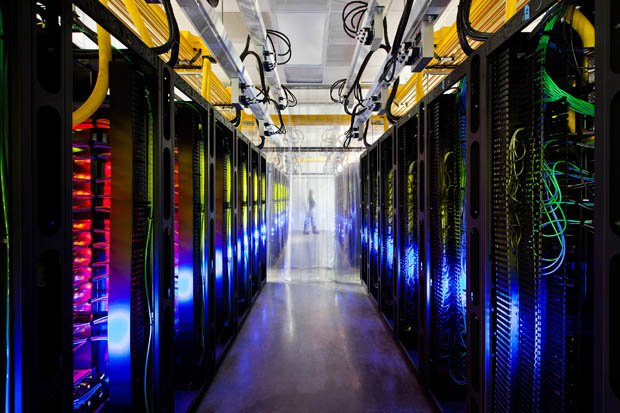 The massive server rooms house tens of thousands of servers that handle your searches and all of the services offered by the search giant.
Google says that the rainbow-colored pipes aren't just for show; the colors help the employees quickly determine which is which.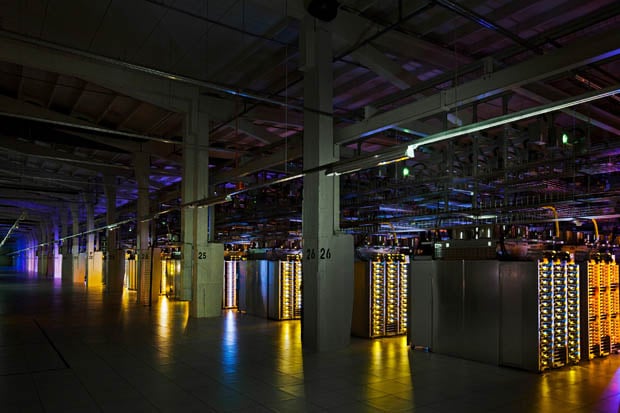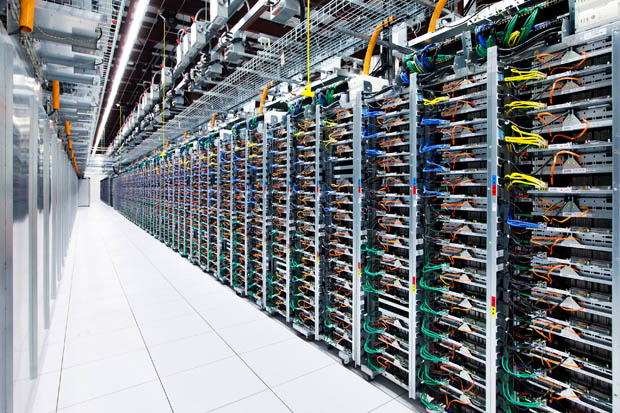 Wired's Steven Levy was also invited to tour the data centers, and has written up a fascinating piece on his experience. In an interview with Morning Edition's Steve Inskeep, he states,
What strikes you immediately is the scale of things. The room is so huge you can almost see the curvature of Earth on the end. And wall to wall are racks and racks and racks of servers with blinking blue lights and each one is many, many times more powerful and with more capacity than my laptop. And you're in the throbbing heart of the Internet. You really feel it. [#]
Want to roam around the buildings yourself? Check out this Street View page that provides a virtual tour of the buildings:
You can see high-res versions of these photos and many more over at a new website Google set up, called "Where the Internet lives."
---
Image credits: Photographs by Connie Zhou/Google