Photokina 2012: Follow @PetaPixel on Instagram for the Inside Scoop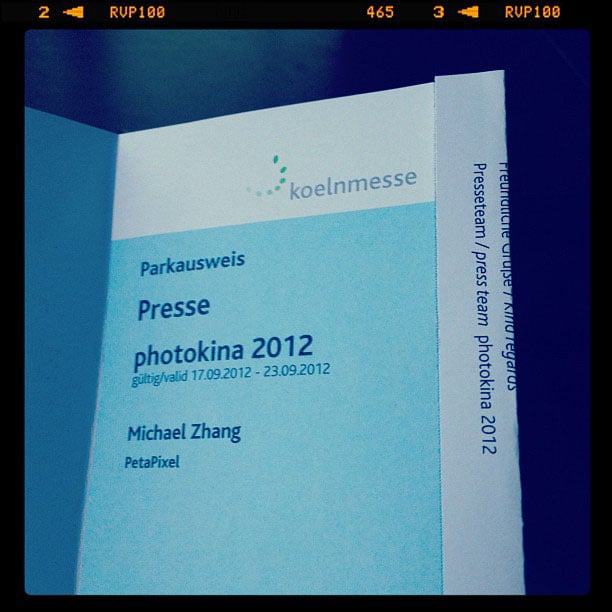 I'm going to be in Cologne, Germany next week, covering the latest and greatest photo announcements at Photokina 2012. In addition to posts — and possibly live blogs — on this website, I'll also be sharing photographs of the products, parties, and press events through our relatively new Instagram account: @petapixel. The photo steam may also be added to the sidebar of this blog. Follow along for the inside scoop!

Two questions for y'all: first, are any of you guys attending the trade fair this year? If so, would you be interested in doing a PetaPixel photo-enthusiast meetup sometime during the week?
Secondly, what would you like to see us cover? Hands-on photos and videos of new photo gear? A behind-the-scenes look at the different launch parties that will be held? Live-blogs of product launch press events? Interviews with camera company bigwigs? Leave a comment below letting us know your answers to these questions.
---
The Instagram photo above shows the press pass that you're sent after you apply for press accreditation through the Photokina website. Here's the short letter that's attached:
If you buy a standard visitor's ticket for Photokina, the ticket also serves as a pass for the public transport system in Cologne (that's why they specifically state that the press pass doesn't serve this purpose).