Teen Girl Shoots Beautiful and Creative Portraits of Her Pet Dogs
If you're a dog lover, you've got to check out the photography of 17-year-old photographer Jessica Trinh. Her two main photo subjects are her two dogs: a Golden Retriever named Chuppy and an Australian Shepherd named Daisy. Over the past few years, Trinh has captured hundreds of beautiful and creative portraits of her furry happy-go-lucky friends, aided by her keen eye for spotting gorgeous lighting and happy expressions. We dare you not to smile as you look through the images in this post.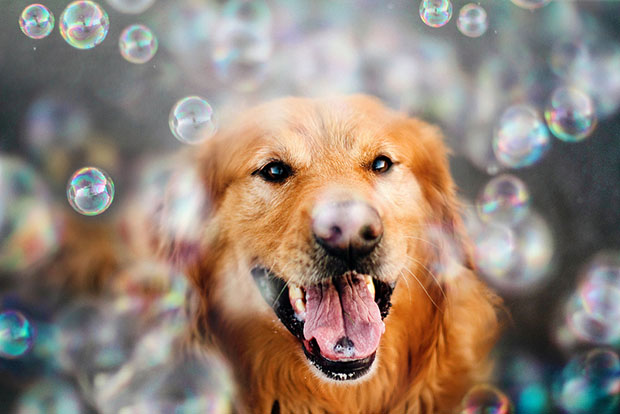 Trinh writes,
Ever since I set my hands on a camera, I knew I had unlocked a new dimension. One where you can expand your imagination and run for endless miles. Photography makes you look at things differently. You notice rain drops and the way the sun kisses the Earth. You breath in every moment of your life. You love to live and live to love. There is no time to waste because there is an urgency to capture each loving gesture, smile, and laugh in both humans and animals. Then every photograph becomes timeless and you smile, knowing that you hold a few split seconds in your hands. I live in a box called a camera with the lens as my window and everyday I sit on my couch watching the world outside through a different perspective. No worries, my dogs are right beside me looking at it the same way.
For more of these photographs, head on over to Trinh's Flickr photostream. Watch out though: you might spend hours and hours falling more and more in love with her dogs (and her photography).
---
Update: Trinh has informed us that the 8th photo in this set, the one with the butterfly, is actually a digital composite.
---
Image credits: Photographs by Jessica Trinh and used with permission