Fashion Photos with Dogs Peering Over Shoulders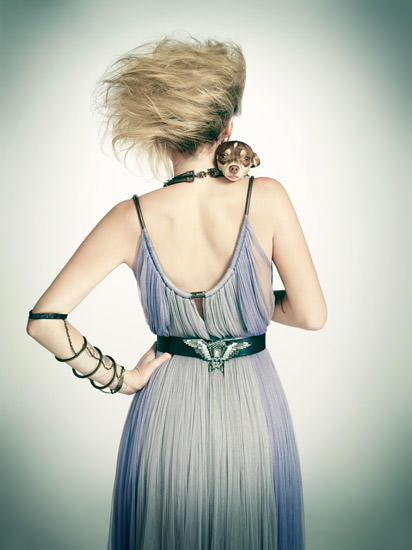 "Doggie Style" is a cute series of fashion photos shot by photographer Emily Shur for Paper Magazine. They're pretty different from ordinary fashion photos: Shur had her human models face backwards while holding dogs facing forwards. She writes,
This shoot was presented to me with this image of my husband and The Baroness as the impetus and inspiration. A lot of these dogs belong to friends. Some I found via friends. All in all it was such a funny day and shoot. I loved it… even when one dog, who will remain unnamed, peed on my softbox.
Doggie Style for Paper Magazine (via Fstoppers)
---
Image credits: Photographs by Emily Shur and used with permission