The Most-Viewed Photo of All Time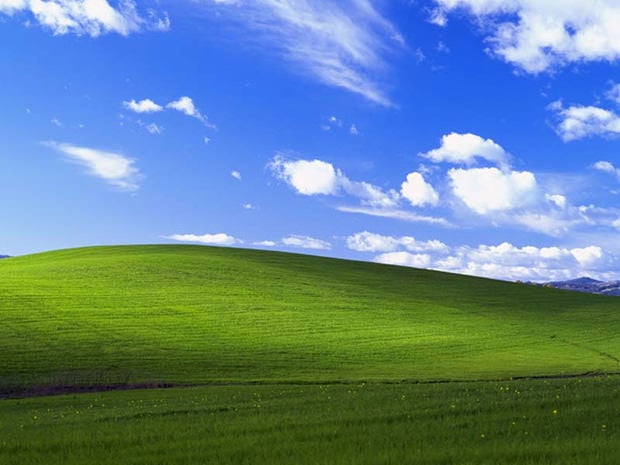 Ever wonder what the most viewed photograph of all time is? One leading candidate is Bliss, the photograph chosen by Microsoft to be the default wallpaper of Windows XP. Showing rolling green hills in Sonoma County, California, the image was shot by the side of a highway by professional photographer Charles O'Rear using a medium format camera. It has reportedly been viewed by over 1 billion people since it first emerged in 2002.

It's unknown exactly how much money Bill Gates shelled out for rights to the photograph, but O'Rear has stated that the price was "extraordinary" (guesses, anyone?).
If you're interested in paying a visit to the location, look up the address 3101 Fremont Dr. (Sonoma Hwy.), Sonoma, CA. The hill's exact coordinates are 38.250124,-122.410817.
You won't be the first though: many photographers have journeyed to the spot to recreate the iconic image. Here are some pictures shot at the same location:
Bliss (via Morts Lindholm via Mashable via HUH)
---
Image credit: Photograph by Charles O'Rear/Microsoft