Five Friends Take the Same Group Photo for 30 Years
Back in 1982, 19-year-old five buddies — John Wardlaw, Mark Rumer, Dallas Burney, John Molony, and John Dickson — went on vacation to Copco Lake in California and snapped a group photo (seen above). Since then, they've embarked on the same vacation every 5 years, staying at the same cabin, sitting on the same bench, and snapping the same photo (with identical poses and all). They're 48-years-old now, and the tradition is still going strong.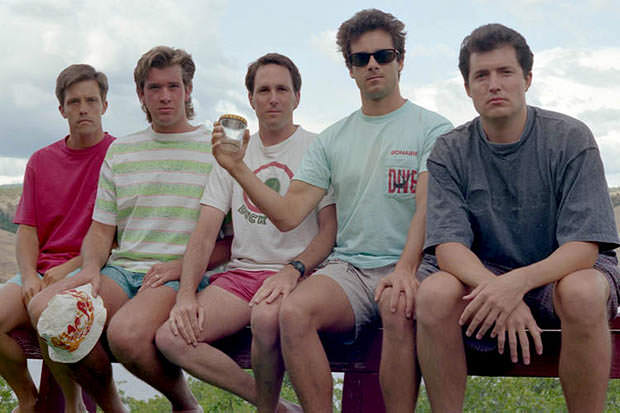 The group has an official website for the project here. CNN also has an interesting writeup on how the project came together.
Photographic Memories (via CNN)
---
Image credits: Photographs courtesy of John Wardlaw