Trippy Portraits Shot at a Photo Illusion Museum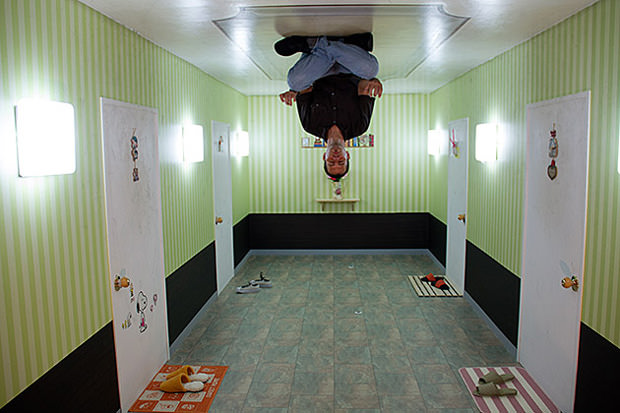 World travel bloggers Michael Powell and Jürgen Horn recently visited the The Trick Eye Museum in South Korea, where visitors can snap humorous and mind-bending pictures of themselves interacting with various painted rooms.

They write,
If you don't like having your picture taken, stay far away from the Trick Eye Museum, which is also not recommended for anyone who's overly serious. Or those who have any semblance of pride. Basically, if you're not willing to act like an idiot in front of the camera, you won't have any fun here. But everyone else, and especially kids, should prepare for a good time.

The entire point of this "museum" is to provide setups for funny pictures. An upside-down room makes it look like you're standing on the ceiling. Stand in front of Mona Lisa with a paintbrush. Lay down on the floor and hang on for dear life to the painting of a cliff.
---
Image credits: Photographs by Michael Powell and Jürgen Horn and used with permission