Are Olympus' Marketing Stunts Becoming a Habit?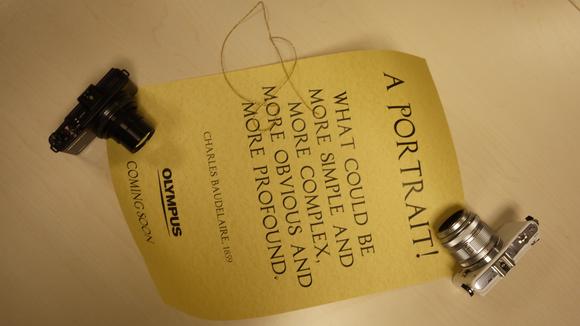 You might remember the Olympus marketing stunt from a few weeks ago when they sent a box complete with two walnuts and a note that simply read "coming soon" to a few different tech blogs. Since then we've seen the release of the new TG-1, but apparently Olympus isn't done with either their new releases or the marketing stunts that go along with them.
Sadly, their most recent note to TechRadar came without finger food, but instead simply read:
"A portrait! What could be more simple and more complex, more obvious and more profound."
This time around we won't speculate as to what the note is hinting towards (although some believe it's a 75mm portrait lens that's been in production for some time) but feel free to deliberate away in the comments down below.
(via TechRadar)