Nikon D4 No Longer Coming with Free XQD Card and Reader In The Box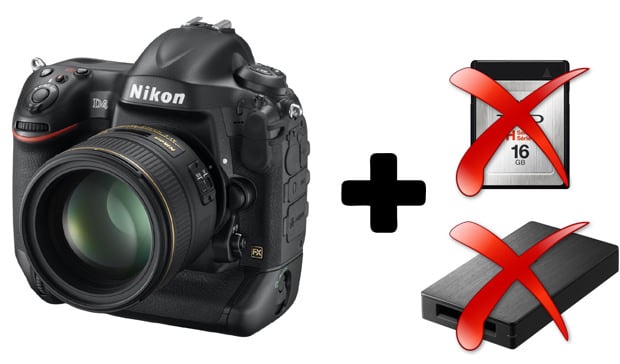 Sadly the gravy train has left the station, at least where the Nikon D4 is concerned. In the past, D4 owners were pleasantly surprised when they opened up their treasured new possession to find that Nikon had thrown in a complimentary 16GB XQD card and reader, but no more.
Henceforth, shipments of the Nikon D4 will no longer be going out with these un-requested gifts. Considering how much the D4 costs, it may not seem like much, but approximately $200 dollars worth of free hardware is nothing to scoff at. And although Nikon has said nothing regarding the decision to stop including the card and reader in the box, it doesn't look like XQD cards, which were once touted as possible "CF replacements," are doing too hot on the market.
(via Nikon Rumors)