Portraits of Fighters Before and After Boxing Matches
For his project titled 141 Boxers, photographer Nicolai Howalt shot portraits of boxers before and after boxing matches. The images side-by-side tell the stories of what happened in between when they were captured.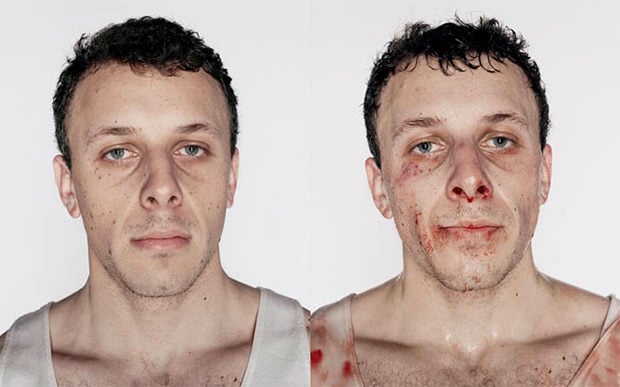 The photographs have also been published in a book titled 78 BOXERS. Also, be sure to check out Claire Felicie's portraits of soldiers before, during, and after war.
---
Image credits: Photographs by Nicolai Howalt and courtesy Martin Asbaek Gallery