How to Photograph Your Fist Smashing Through a Wall of Water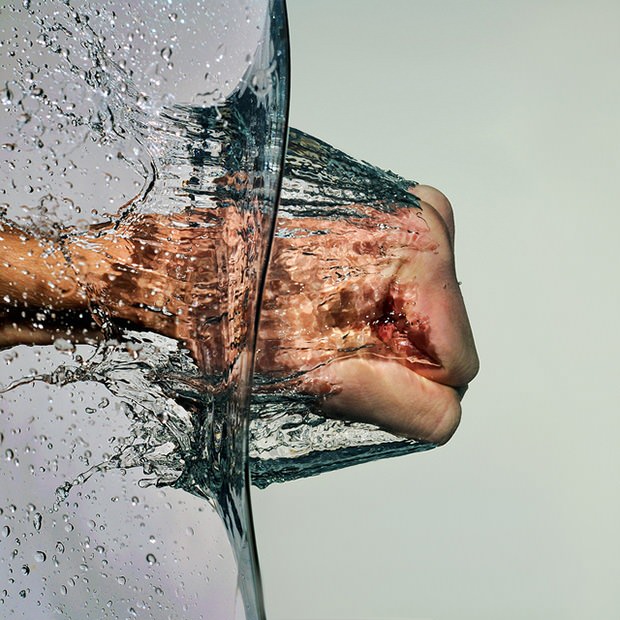 This beautiful (and disorienting) photograph was made by Evan Sharboneau of Photo Extremist. If you can't make sense of it, try tilting your head 90-degrees to the left. The technique isn't too difficult — it's taken the same way as photos of things dropped into water.

Sharboneau, the guy behind the
steel wool light painting tutorial
we shared a while back, has also created a how-to video for this technique. This video will teach you how to make splashes with flashes (and a large fishtank):
You can find more details on the equipment you'll need here. If you do get the setup working, try using this same idea on other things as well (e.g. your face).
---
Image credit: Photograph by Evan Sharboneau