Expressions of Sheer Terror Captured by a Haunted House Camera
Nightmares Fear Factory in Niagara Falls, Canada, which calls itself the scariest haunted house in North America, has an automatic camera set up at one particularly horrifying point in the house. The camera takes a photograph of visitors at precisely the moment when sheer terror reaches their brain, and the resulting expressions are hilarious.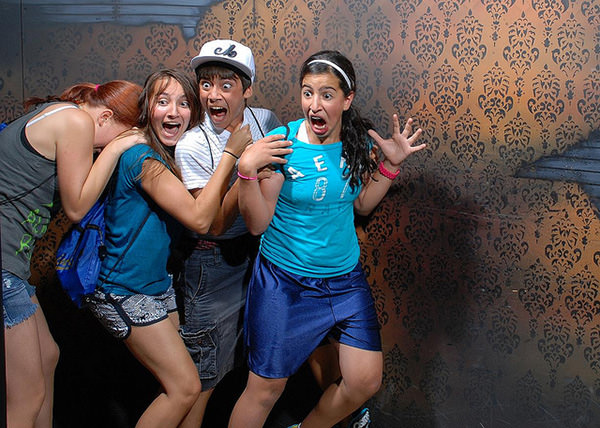 It's a hilarious idea, and these photographs are regularly published to Nightmares Fear Factory's Flickr account. The photos are going viral online right now, so it's a big marketing win for the business.