DIY Tool Makes Focus Stacking a Breeze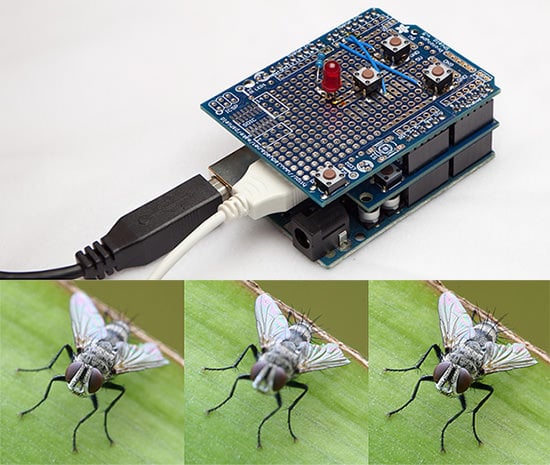 Focus stacking is a technique for creating photos with a large depth of field by combining multiple photos with shallow depth of fields. One of the applications is in macro photography, where the technique is often used to make sharp images of tiny insects. Oleg over at [email protected] wanted an easier way to focus stack while shooting in the field, so he build a focus stacking assistant using Arduino. Given two focal points, the tool automatically takes a sequence of photographs, moving the focus slowly from one point to the other.
Oleg shares some details on how he created his EOS camera version, and says he's also working on a Nikon version.
Focus stacking assistant for EOS cameras (via Hack a Day)
---
Image credits: Photographs of flies by Muhammad Mahdi Karim