Interview with Allen Murabayashi, CEO of PhotoShelter
Allen Murabayashi is the co-founder and CEO of PhotoShelter.
---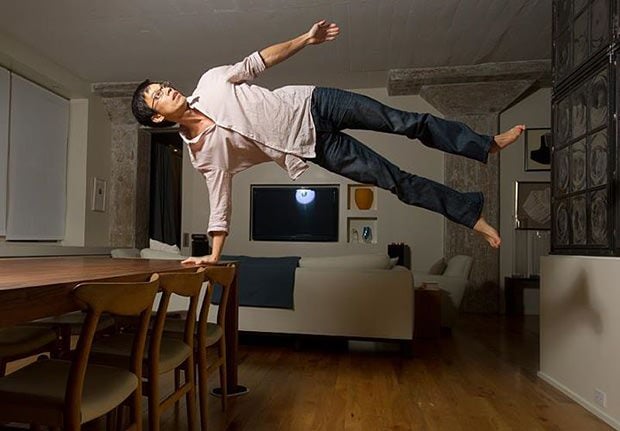 PetaPixel: Can you tell us a little about yourself and your background?
Allen Murabayashi: I was born and raised in Honolulu, and had a pretty early love affair with photography. One of my childhood friends, Jon Emura, had a neighbor who had us over one weekend afternoon to show us how to use an SLR and light meter. After that, my dad let me borrow his Olympus OM-10 to take pictures.
When I was in 7th grade, my parents took a trip to Hong Kong and got me an Olympus OM-4, and I was in Heaven. I wasn't a great photographer, but I was always taking pictures from junior high onwards.

I attended Yale University and studied music. I had initially thought that I would play cello in a symphony, but was dissuaded by seeing so many talented musicians who were unable to find jobs. So after graduating, I moved to New York and started looking for work for several months. I was finally hired by a guy by the name of Richard Johnson, who ran a tech recruiting business. He was trying to diversify his business, and he thought that the Internet was "gonna be big" — prescient words in 1995.
At any rate, the company we ended up creating was hotjobs.com, which was one of the top job boards in the 90s. That company grew from 4 to 675 people in 13 offices in four countries. We were the smallest advertiser to ever run a Super Bowl commercial. The company went public in 1999. It was an amazing experience that fortuitously turned me into an entrepreneur — a role that I had never contemplated when I was younger.
Obviously, the Internet has become the most significant information exchange mechanism in the history of the world, and digital photography has helped create demand for products like PhotoShelter.
PP: What do you shoot with these days?
AM: I shifted to digital in 2001 with a Nikon D1x. I've stuck with them throughout the years…even the tough years, but now am extremely happy with my D3s. I've also really gotten into using strobes, despite my initial interest in photojournalism.
PP: How much do you personally shoot?
AM: It really varies. Sometimes I'll go for a few months without shooting, and other times, it feels like I'm picking up the camera every day. I do find the process of taking and choosing selects to be a pretty cathartic experience. And like anything else, I feel like the more frequently I shoot, the more consistent my picture are in terms of composition, exposure, etc.
PP: How did PhotoShelter come about?
AM: After I left hotjobs, I traveled around the country taking photos and contemplating my next career. I had seriously considered become a photojournalist, but after witnessing how difficult that job can be (not to mention my bad back), I decided that the Internet was where I wanted to be.
So I gathered up a bunch of hotjobs friends and photographer friends, and we talked about business opportunities in the space, and finally settled on a workflow tool to help archive, sell and distribute images.
Although we've added a bunch of features over the years, I think we've stayed pretty true to providing really great workflow tools for photographers who need to do more than just show images. We've also tried to focus on helping to educate photographers by developing a series of free ebooks that cover a range of photo business topics from online marketing to search engine optimization. The upside of developing that content is that we have to practice what we preach, and we've tried to build PhotoShelter to enhance photographers' businesses online.
PP: How large of a company is PhotoShelter?
AM: We are 18 people serving over 70,000 photographers worldwide. The traffic to the site has nearly tripled in the past year, and we have our great customers to thank for that.
PP: Can you elaborate a little more on what PhotoShelter is and how it can benefit photographers?
AM: At it's very core, PhotoShelter is a website service for photographers. But unlike most of the other services out there, we wanted to provide the best workflow solutions out there. For example, for many of our customers, delivering photos to their customers is key. So we have the ability to create private galleries with high-resolution file distribution. Many photographers have also finally realized that enabling sales from their own site is extremely important. So we offer the ability for photographers to sell prints, products, personal use downloads and stock imagery. We've integrated with a number of print vendors to offer a fully automated solution to print and ship, but we also have the ability for photographers to fulfill orders on their own.
And although "the cloud" is a term du jour now, we were storing full resolution JPG, TIFF, RAW and PSD from 2005. This makes a huge difference for serious photographers who are often in the field when a request for an images comes in. I can't tell you how many stories we've heard of sales being conducted this way.
PP: What have you learned about photographers and/or the photo industry since founding PhotoShelter?
AM: Although the professional market has changed immeasurably with the collapse of the newspaper, magazine and boutique stock industries, I think it's also an incredibly interesting time for photography. You've never had so many people taking so many photos. The level of creativity that we're seeing from pros to amateurs is really astounding, and I can't tell you how many times I've wanted to purchase a photo from an unknown to hang on my wall.
As in all creative professions, I think it's getting harder for the content creator to make the kind of money that they did 20 years ago for the simple reason that it's easier to create stellar content. We saw this shift first occur in the late 80s and 90s with desktop publishing. You no longer needed to layout "mechanicals" to produce a newsletter or magazine. We've seen the same shifts in photography and music in the past decade with the rise of the sub $1000 DSLR and programs like Garage Band. And in the past 3 years, we've seen a similar shift with the Canon 5D and video and HD services like Vimeo.
We're consuming more while paying less attention. This makes it hard to be a content creator and gain consistent mind share, but photographers are still doing incredibly creative things that capture the imagination of the audience. I can think of two recent examples that I personally loved: 1) Carli Davidson's "Shake" gallery of dog portraits that went totally viral, and 2) Natsumi Hayashi's Levitating Girl series. Two incredibly creative pieces of output that didn't require a gallery show or magazine layout to gain massive audiences, and inspire others. It's also notable, that they're both young women. When I think back to the sourcebooks of the 80s and 90s, they simply didn't feature many women. There's no longer an economic barrier nor a "gatekeeper."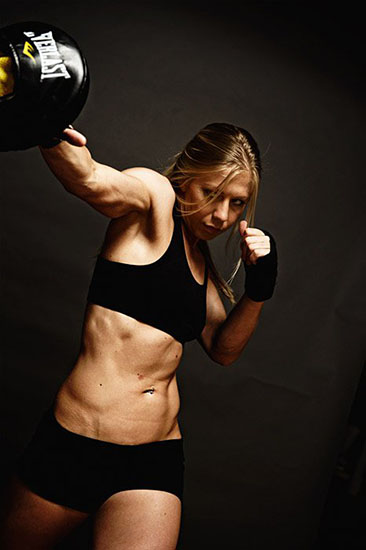 PP: What advice do you have for photographers looking to sell their work?
AM: Like any business, the key is to identify your audience and figure out how to reach them. If you take pictures of flowers in your yard, you're simply not going to be successful unless the images are amazing. And even then, if you don't figure out how to get people to your website, you're doomed to disappointment. Facebook happens to be a place where a lot of people hangout, so we always encourage photographers to post their images there, or at least interact with their audience there. Similarly, a site like PetaPixel is destination for photographers and photo enthusiasts. If you're trying to grab the attention of other photographers, it's a great place to get eyeballs.
PP: What's your favorite lens?
AM: I use my Nikon 24-70mm f/2.8 the most because it's very versatile, and if I'm only going to travel with one lens, it fits the bill. I did pick up a 24mm f/1.4 which is pretty amazing, albeit a little wide for my tastes. But it's hard to beat the speed of that lens after using f/2.8 zooms for so many years.
PP: What type of photographer is most represented in your customer base?
AM: We actually don't have any single category of photographer who dominates our user base. A lot of our customers might find this surprising, but I think it speaks to the flexibility of the system and more importantly to the creativity of our customers. I think a lot of online services have found that they simply can't anticipate how people will end up using their services.
PP: What the most common mistake you see photographers make that keep them from being successful?
AM: People who want to make money from photography have a challenge that any creative suffers from, namely, you have to operate like a business. It's not enough to take nice pictures. The additional challenge is that there is a very low barrier to entry from a technical perspective. Anyone who wants to load up their credit card can buy a DSLR and Photoshop.
The successful photographers are learning to target their customers better. For example, successful wedding photographers have realized that it is primarily a relationship-based sale. Spending the day or weekend with a couple during their wedding is an incredibly intimate and stressful time. Couples clearly want nice images, but they probably want a "cool" photographer even more.
Photographers who sell prints online are realizing that having a modern e-commerce checkout is very important to the overall usability of their site. People expect an Amazon-like experience, and when they don't get that, the shopping can seem less trustworthy. We redesigned our shopping cart system earlier this year and saw a 60% increase in conversion during the checkout phase. We give photographers the ability to create coupons — it might sound silly, but coupons are a tried and true marketing technique. Photographers should embrace these types of entities to push sales.
We've spent a lot of time researching photography business and marketing related issues, and have published a number of free e-books.
PP: Who do you consider your main competitors, and what are your advantages over them?
AM: There aren't too many competitors in the pure pro space. I think we're probably more akin to more consumer-oriented services like Smugmug. We think they're great.
I think our feature set skews more towards more serious photographers. This includes tools like the ability to FTP out images to multiple destinations simultaneously which is used by a lot of photographers who need to transmit to wire services. We support multiple, fully integrated print partners to give photographers a better choice. We have a semi-integrated print service that allows photographers to connect with virtually any lab around the world. And I think our websites have better customization capabilities.
PP: Where is PhotoShelter headed?
AM: We're constantly striving to enhance the usability of the service for both our photographers and their customers. As photographers, we tend to get hung up on new features — we want the newest camera, the newest lens, the newest flash. But as business people, we have to remember that our customers are largely transient. They don't want to bother to learn your system. They want something intuitive. And this is always a fun challenge to tackle because people are constantly creating new ways to do things on the web.
The second part is we want to continue to provide new ways for photographers to make money through their photography. We're exploring a number of exciting options right now, so if you haven't checked out PhotoShelter in a while, it's worth taking a peek. The service is ever evolving, and we're psyched about the changes we have in store.