Realistic Papercraft Polaroid and Leica Cameras in Psychedelic Colors
French design duo Zim & Zou (Thibault Zimmerman and Lucie Thomas) these papercraft versions of Polaroid and Leica cameras — they're super realistic, except the colors are quite trippy!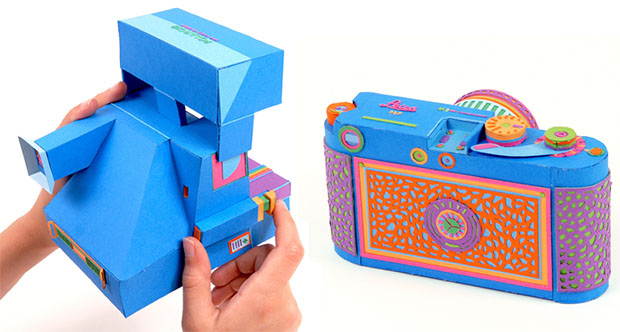 Perhaps this is also a glimpse at what Polaroid and Leica cameras would look like if the companies decided to release Pentax-style special editions.
The project, called Back to Basics, also has papercraft phones and cassette players. To see a behind-the-scenes time-lapse video of these papercraft gadgets being made, check out this Vimeo video.
Back to Basics [Zim & Zou]
---
Thanks for the tip, Daniel!
---
Image credits: Photographs by Zim & Zou