iPhone App Calculates Calories from Food Photographs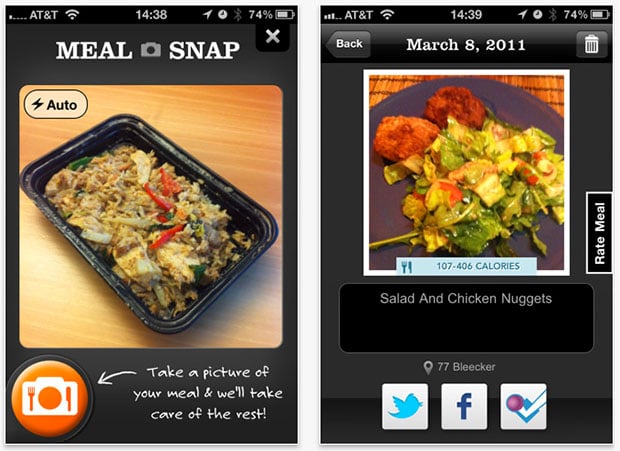 As the world of photography collides with the world of computing in smart phones, we will undoubtedly be seeing many mind-boggling applications (e.g. augmented reality translation) that utilize cell phone cameras in the near future. A new app called Meal Snap fits that description — it's an app that analyzes photos you take of food, telling you both the ingredients and the number of calories you'll be consuming. It's only available for iOS 4+ and costs $3 from the App Store.
With the way consumer cameras are going, we wouldn't be surprised to see this kind of feature built into future cameras!