Locking Mode Dial Upgrade for the Canon 5D Mark II and 7D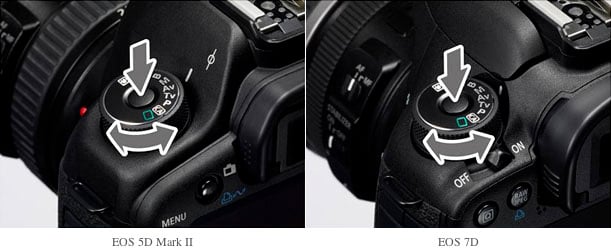 Canonites in Japan who often find their mode dial inadvertently changed can now choose to have their camera upgraded with a locking mode dial. The service upgrade costs ¥10,500 (~$125) and adds a button to the center of the mode dial that must be pressed before the dial can be changed. Maybe DSLR makers should find a way to have this be an available (but not mandatory) option on all DSLR models. What do you think?
Announcement on Canon Japan (via Photography Bay)
---
Update: This upgrade will be available in the US starting December 6th, 2010.