Cross-Stitched Polaroid Dark Slide Cards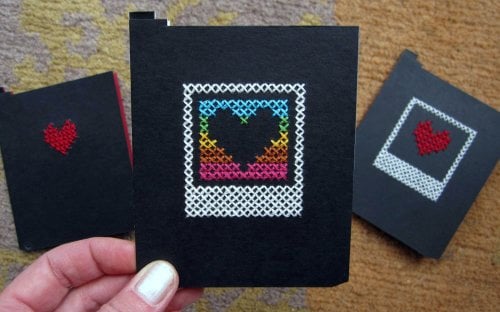 Check out these super-special Polaroid-themed greeting cards by Heather Champ. They're made using two dark slides from expired Polaroid 600 film:
The five colour bars (celebrating the new PX 70 packaging) create a negative space heart surrounded by the idea of a instant film frame.

Once the front dark slide is cross-stitched, the front and back are dry mounted with rubber cement to folded white card stock. The inside is blank. The card is accompanied by a matching blank white envelope.
Try making these yourself as a do-it-yourself project. If arts and crafts isn't your thing, you can buy them for a special Polaroid-lover in your life for $25 from Heather's Etsy store.


Don't you love it when geekness and cuteness blend so perfectly?