You Probably Don't Own This Leica MP2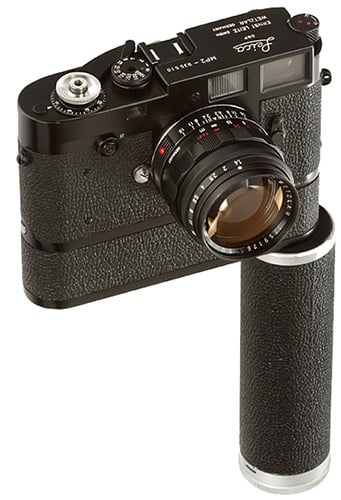 This Leica MP2 camera and matching Wetzlar electric motor are going up for auction at WestLicht Auction in December of this year. The starting price for this auction is €80,000 (~$105,000), and the camera is expected to fetch up to €180,000 (~$235,440).
The reason this camera is so darn valuable is because while Leica MP2s are already quite rare, only six of them were ever made in black. This is one of them — the first to ever be offered for sale, and in fully original condition. Welcome to the crazy wonderful world of Leica collecting.
Do you think photographers in the future (assuming they exist) will be collecting any cameras being made during our time?