Big City Heat Maps of Local and Tourist Photo Spots
Two weeks ago we posted on the Geotaggers' World Atlas, a project by Eric Fischer that shows heat maps of where photographs are taken in big cities, created using geolocation data from Flickr and Picasa photos.
Fischer now has a new set of maps called Locals and Tourists that distinguish between photos taken by inhabitants of the city and others who are simply passing through.
Some people interpreted the Geotaggers' World Atlas maps to be maps of tourism. This set is an attempt to figure out if that is really true. Some cities (for example Las Vegas and Venice) do seem to be photographed almost entirely by tourists. Others seem to have many pictures taken in piaces that tourists don't visit.
Blue points are locals (determined by whether the person has a history of photographing in that city), red points are tourists, and yellow points indicate photos for which it cannot be determined.
San Francisco
New York City
London
Paris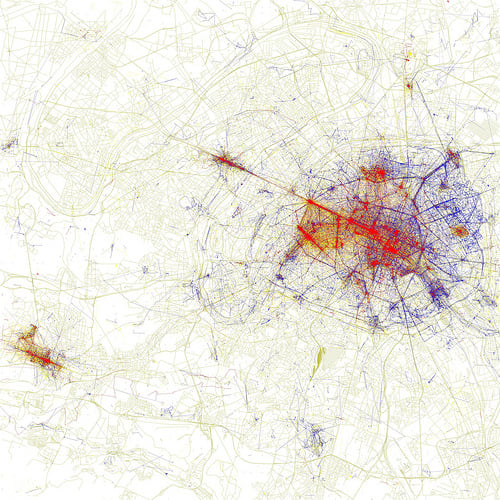 Berlin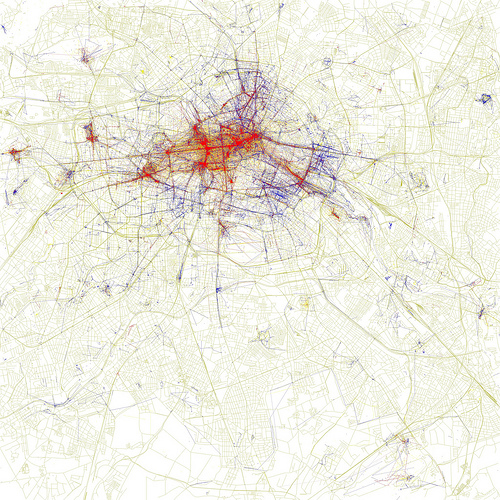 To see more of these maps, you can head on over to the Locals and Tourists Flickr set.