Avatar Director James Cameron Helping to Bring 3D Camera to Mars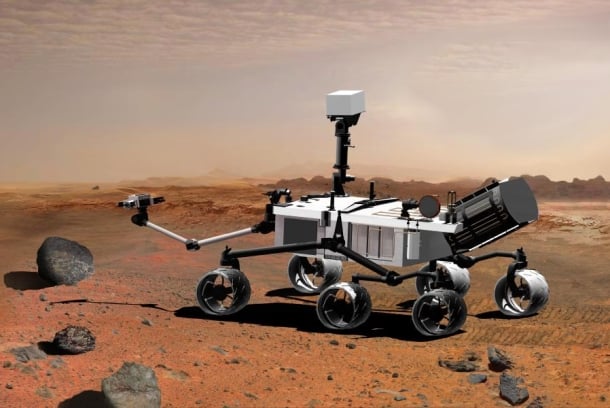 In 2007 NASA scrapped plans to include a 3D camera on the Curiosity Mars rover, which is scheduled to leave for the red planet in 2011. However, Avatar director James Cameron was able to convince NASA administrator Charles Bolden to include the 3D cam again, and is now helping to build the camera with San Diego-based Malin Space Science Systems.
Maybe some of this footage will end up as "Mars: The 3D IMAX Documentary".
(via CNET)
---
Image source: Artist concept drawing by NASA