Dress Shirt with Built-In Microfiber Cloth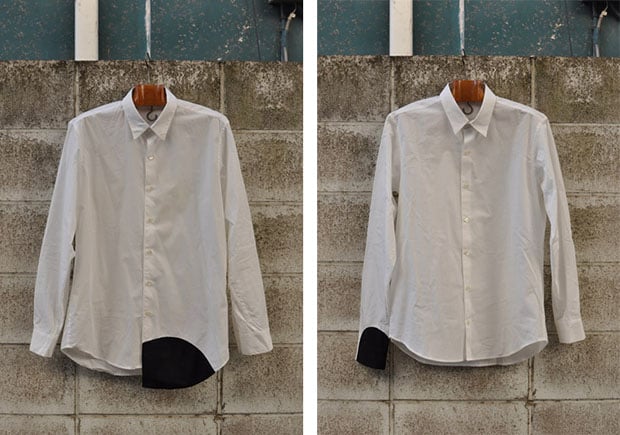 I don't know about you, but I often find myself wiping off the LCD on my DSLR or point-and-shoot with my clothes. The unseemly but common practice of wiping gadgets with clothes is exactly what FIFT, a husband and wife design team in Japan, had in mind when they designed the 'Wipe Shirt'.
This practical (but probably unfashionable) button down shirt has microfiber built into either the cuff or the shirttail, and allows you to clean your gadgets (and glasses) as you naturally would:
While cleaning your LCD screen might be perfect for this unique shirt, you probably wouldn't want to touch anything more sensitive (i.e. your lens) with this, despite it being microfiber.
You can buy it for yourself or as a gift for ¥13,650 (~$148.5) straight from Japan.
(via Engadget)