Photog Fashion: A Hat With a Bendy Bill and a T-Shirt with an SD Card Slot
Fiction Brand is a newly launched line of apparel that's geared towards photographers and other creatives. Among the 13 initial products are a hat with a bendy bill and a T-shirt that can hold extra SD cards while you're out shooting.

The 5 panel hat costs $32 and comes in crew and chambray flavors with a single sizing. Its special features is that the extra flexible bill bends out of the way when you put your camera up to your face. It's sun protection without photo prevention.
There's also the $30 Pocket SD shirt, a soft cotton crewneck tee that features an SD card-sized pocket sewn into the front chest pocket.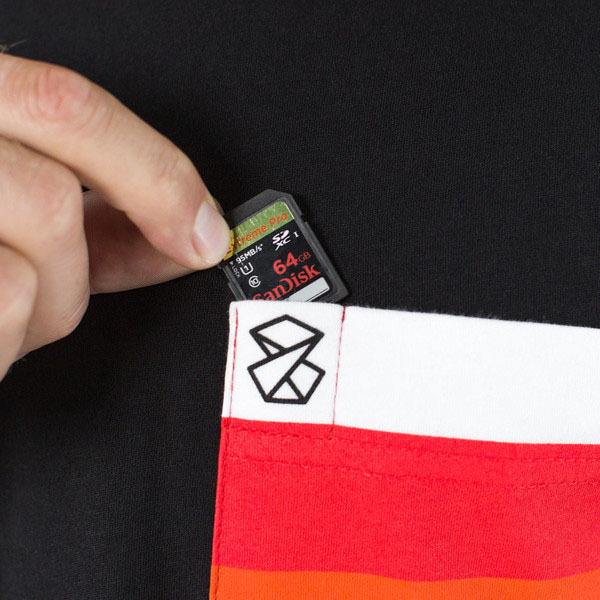 All 5 of the brand's crew shirts have an embroidered microfiber hem tag that you can use to clean dust off your lenses and gear. This $30 shirt is called the .95:
Fiction Brand is also selling a Click In camera strap that uses click clips on both sides for quick release. You can find the entire lineup of 13 products here.