Standard Getty Photographer Olympic Kit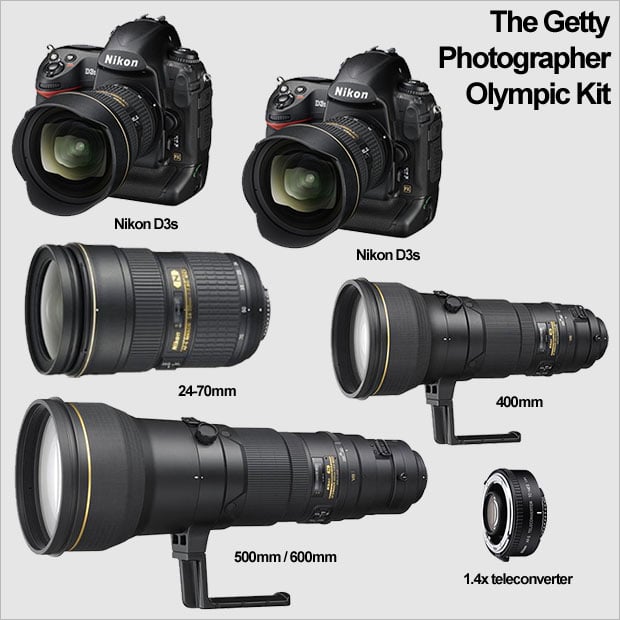 There are some pretty amazing photographs of the Olympic games coming out of Vancouver these days. If you're wondering what photographers are shooting with, Pocket-lint has the lowdown on what Getty provides its photographers:
As for the kind of kit you'll need for the job, well typically, Getty Images supplies its men with 2 x Nikon D3s DSLRs, a 24-70mm lens, a 400mm lens, a 500/600mm lens, a 1.4x teleconverter just to make sure, a tonne of spare batteries and a deck full of memory cards. The photographer would also be wise to add thermal underwear and boots, an extra set of clothes to put on when in position as well as lots and lots of chocolate. The aim of the game is to have everything you could possibly need and generally at least two of them. It's a long way back down the mountain.
Sounds like it's not just the athletes who need physical training for the Olympic games.
(via Gizmodo)