Simple Portfolio Template for WordPress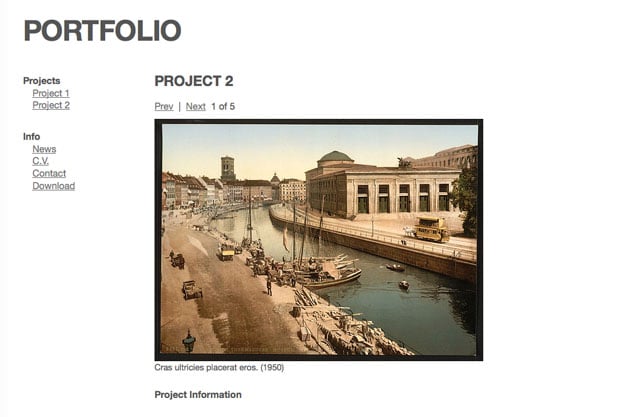 If you're looking to set up a portfolio website for your photography, New York-based photographer Dalton Rooney has a nice WordPress template [Update: no longer available] you can download and install. We're of the opinion that portfolios shouldn't be flash-based, and this minimalistic design highlights your work in a simple and easy to use way. Of course, you can always use the template as a base and customize it to your liking.
Oh, and did we mention it's completely free?