Inspired Personalized Photo Gifts
Personalized mugs with your mug on it, photo blankets, and good ol' fashioned framed pictures are all fine and dandy, but they can get old fast.
We posted a few personalized photo gifts in yesterday's PetaPixel Photography Gift Guide 2009, but here are a few more ideas to get out the old and in with the inspired:
The Old Gift: Framed Photos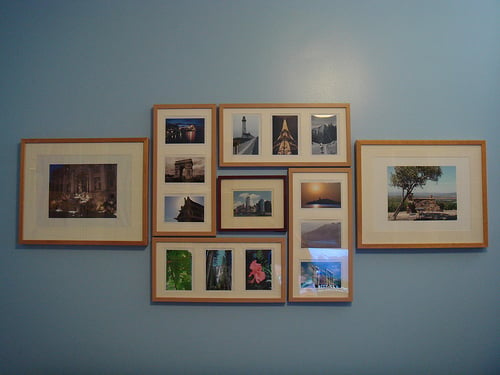 I have a few wonderful friends who have gifted me with a growing number of framed photos, but quite frankly, I have no place to put them anymore! And some of the photos are so outdated (visualize: awkward age) that they're a tad embarrassing to have out in the open.
The Inspired Gift: The DIY Photo Book
Self-published photo books are a modern twist on the photo album, and have a classy look and feel. Even better, they can be stored easily on a bookshelf!
There are a lot of great photo book sites and software out there, and especially around this time of the year, most of the sites have some sort of discount.
These are just a few to check out:
The Old Gift: Giant Photo Print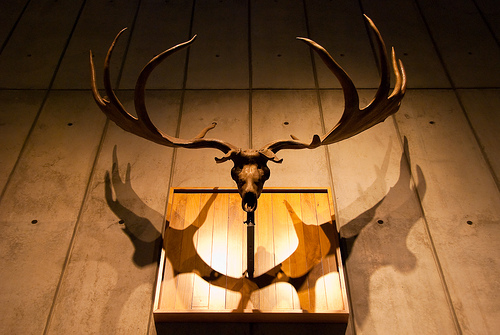 Sure, mounted 11X17 prints are pretty epic, but over time, most digital prints can deteriorate.
The Inspired Gift: Canvas Print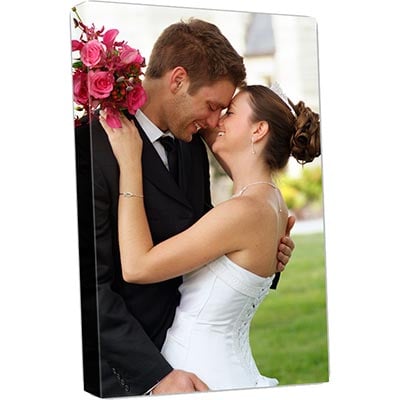 Showcase your masterpiece on canvas! It's pricier, but even more epic. Costco offers photos printed on canvas starting at $29.99 for an 8X10 print.
But remember, if you give the gift of a photograph, pick something that is timeless, iconic, or extremely significant. Instead of framing a posed, toothy photo of your buddy and you, pick a candid photo or one that captures a special moment in your friendship. Or better yet, use one of your favorite still life, landscape, or street scene photos as a gift. Let your photography shine!
The Old Gift: Digital Picture Frame
Digital picture frames are so 2008, but they still make fresh gifts if you spruce it up a little!
The Inspired Gift: Digital Picture Frame — with your own photo project!
Instead of gifting an empty frame, or generic photos, try something unique utilizing the frame's display. Make a stop-motion film that will loop with the playback feature of the frame.  Use the frame to share a photo story or take photos with a certain theme and make the gift-receiver guess the theme.
---
If you've got a great DIY photo gift project or idea you'd like to share, leave a comment!
---
Image Credits: Photo Arrangement by palindrome6996, Maine spread in Blurb Book by Kelly Gifford, Grandeur by Johnath