Enfojer is a new darkroom kit that mixes age-old analog photography processes with digital smartphone photography. It's a simple and portable photographic enlarger that's designed specifically to turn your smartphone photographs into physical prints created with chemicals.

The four creators of the project, Vanda Voloder, Ilija Stjepić, Daniel Bakotić and Leo Gavranić, hope the product will help "preserve the old art of photo development" and allow people to "rediscover the magic that happens in a darkroom."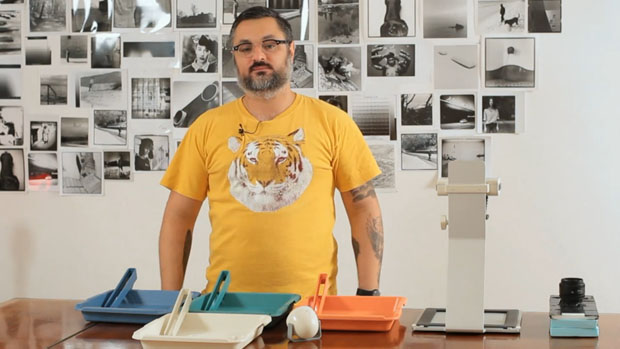 In addition to being an easy way to learn about darkroom developing, the Enfojer is also economical — creating black-and-white prints using the system can be cheaper than having your digital photos printed out using your average printer.
Here's how the Enfojer system works: after snapping a photograph with your phone, load it up into the special Enfojer app.
Turn on the included, portable, battery-powered red light, and load your phone into the center of the enlarger's cradle (compatible with most smartphones).
Then, snap your finger, turning off the phone's screen temporarily. After loading some photo paper into the enlarger, snap your finger again to turn the screen back on and begin exposure.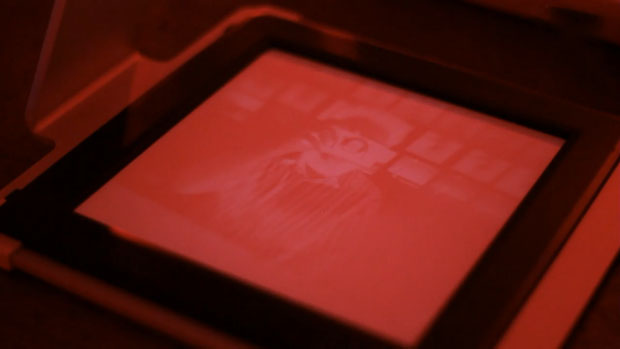 Once it's exposed, simply put it through standard darkroom baths (developer, fixer, and water) to bring out the image! It takes 6 minutes from start to finish to create a print.
Resulting prints can be up to 20x20cm (~7.9×7.9in) in size. In addition to smartphone pics, the enlarger can also be used with processed films that are as large as 6×6.
Here's an introduction to the Enfojer and a demonstration of how it works:
The Enfojer project is almost ready for the launch, but the team is currently raising startup funding for the product through Indiegogo to bring it to market. A contribution of $200-$300 will preorder you one of the first Enfojer units.
(via The Capsized Eight)