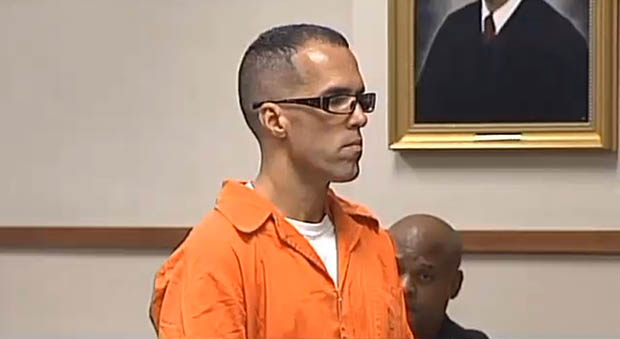 How not to run a wedding photography business: Take deposits from clients, don't show up for the weddings and skip town before the law catches on. That was the strategy employed by Ramon Rodriguez, a Louisville, Kentucky photographer who remains in jail after bilking prospective clients out of $27,000.

Apparently Rodriguez did run a legitimate business for a while, with assistants, cameras, lighting and the works. A still-extant description on a wedding-planning site describes him as: "Ramon Rodriguez Photographer, offers the very best in wedding photojournalism and traditional photography. His photography is unique, fun and elegant. Excellent quality and good prices, very easy to work with. has a package for every budget."
Rodriguez's work habits became increasingly erratic after a 2005 DUI conviction, however. until he disappeared altogether in 2009, skipping out on numerous assignments. Turns out he was in Canada, where he hid out for three years until his conscience got the best of him.
Rodriguez surrendered at a border station in upstate New York early this year and was extradited to Kentucky, where he received an 16-year jail sentence after pleading guilty to multiple charges of fraud.
Now he's looking to get out on "shock probation," but Judge Barry Willett isn't having it, according to NBC affiliate WAVE. "Mr. Rodriguez, forgive my cynicism, but you are a con man and thief," said Willett. "If you are going make a promise to make some people whole, I want to be able to hold your feet to the fire to do that."
Meanwhile, the court is looking for former employees of Rodriguez who may have images from weddings the photographer shot but never delivered the goods to clients.
(via WAVE)
---
Image credits: Still and video courtesy of WAVE3 News/NBC