Photographer Who Won Warhol Copyright Case Paid Over $2.5M to Defend Rights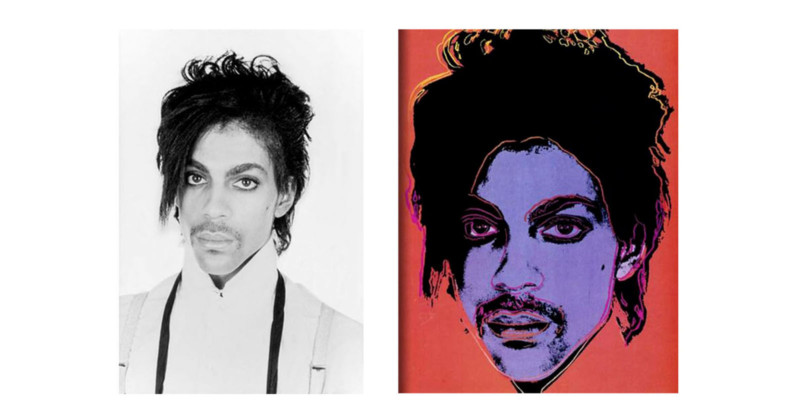 The photographer who won an intellectual property case at the United States Supreme Court against the Andy Warhol Foundation has revealed the financial damage it did to her.
Lynn Goldsmith, 75, spent seven years locked in a legal battle after learning that Andy Warhol had used her photo of Prince as a "reference" and felt it is a crime artists can "do whatever they want" to photographers' images without asking permission.
After years of legal wranglings which saw the case go all the way to the highest court in the land: the U.S. Supreme Court, Goldsmith was ultimately proved right when the court released its opinion last May stating that Warhol's use of her photo was not fair use.
But now in an interview with Billboard magazine flagging her new photo book of Bruce Springsteen, Goldsmith has revealed the eye-watering financial impact the case had on her — requiring her to sell her home.
"The costs were well above $2.5 million. I knew from the start that there were not damages in there for me to collect on because I'm beyond the statutes of limitation," Goldsmith tells Billboard.
"Also, I didn't sue them, they sued me. Not only did I want to stand up to the bullying — wealthy individuals as well as companies or foundations can weaponize the legal system to grab rights — but all photographers were just sick of people thinking they could just take things without permission."
Goldsmith set up a GoFundMe in a bid to help her with the legal costs but she describes the near $70,000 raised as a "drop in the bucket."
"We sold our house in Aspen and we moved to Nashville, where it's far less expensive. I have a beautiful home, but it's not Colorado. In addition, I made an agreement with my lawyers at a certain point that they would go pro bono," Goldsmith tells Billboard.
Goldsmith adds that "you can make a lot of money on your sale in Aspen."
Case Impact
The Chief Legal Officer of the American Society of Media Photographers (ASMP) says the importance of May's ruling cannot be overstated.
"The last case that the US Supreme Court fully opined on transformation and fair use was more than 25 years ago in Campbell v. Acuff-Rose. Here, the Court has added much-needed guidance to when a use is truly 'fair' and when it is an impermissible usurpation of the rights of the copyright holder," says Thomas Maddrey.
Maddrey adds that the case will likely have wide-ranging implications in not only the arts community but also across all intellectual property areas.