Underwater Portrait of a Predator Wins Nature Conservancy Contest
The Nature Conservancy has announced the winners of its annual photo contest. The prestigious international competition always attracts some of the world's most talented nature and wildlife photographers, and this year's edition is no different.
Hungarian photographer Tibor Litauszki won the grand prize with his remarkable underwater photo of an Alpine Newt surrounded by a large clump of frog eggs.
The Nature Conservancy says that its judges gave Litauszki's image top marks for its composition, overall aesthetic, and the degree of difficulty of capturing the photo. The photographer used diverse artistic and technical skills to create the image, including an underwater housing, remote trigger, and creative lighting.
"In Germany, there are many clean and slow-flowing streams nearby, which provides an excellent habitat for Alpine newts. For years, I have been observing their lives closely, and this year was no exception," says Litauszki. "As soon as the frogs lay their eggs, a few days later, at dusk, the newts appear and feast on them throughout the night. Sometimes multiple newts compete for the same prey. I attempted to capture this moment underwater for years."
To achieve this, Litauszki says he put is camera in underwater housing and held it down with weights. Once it was secured underwater beneath the frog eyes, Litauszki waited. He says he was nervous because he wasn't sure if the housing was "completely watertight."
"I manually set the focus on the lens beforehand and relied on luck to ensure everything was in the right place. I waited nearby for it to get dark, and when the first newt appeared, I illuminated it with an LED lamp while exposing the shot. I initiated the camera using a homemade wired remote release," the photographer explains. This year, he spent four nights with the newts. Ultimately, all the frog eggs had been eaten, and the annual photo adventure came to an end.
Litauszki's image was selected from the winners of each of the competition's 12 categories. The winners of each category are featured below.
Aerials
Birds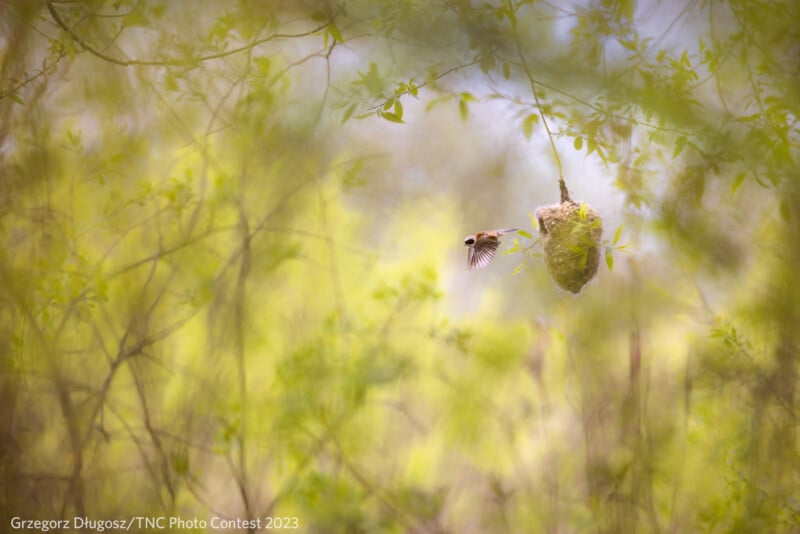 Climate
Freshwater
Insects and Arachnids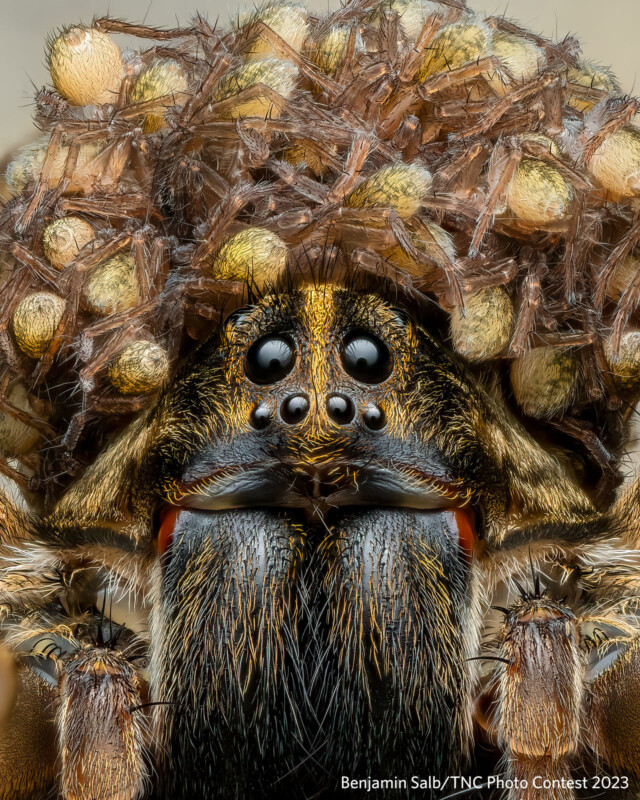 Lands
Mammals
Oceans
People and Nature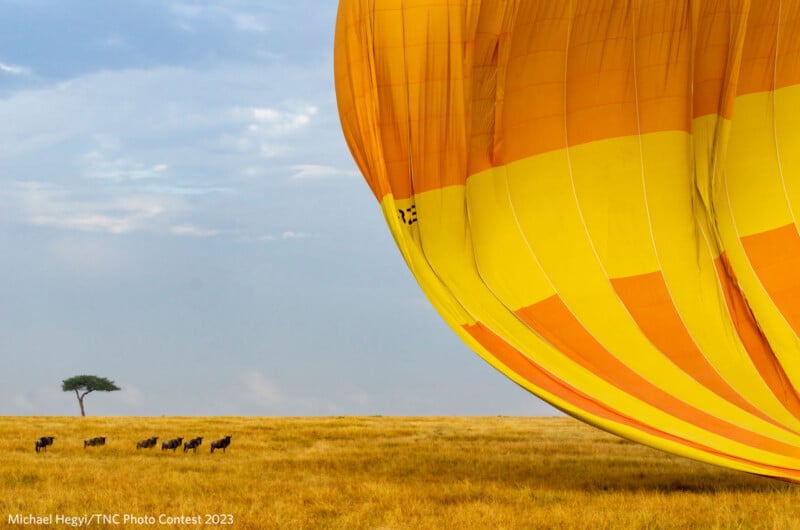 Plants and Fungi
Reptiles and Amphibians
Underwater Life
Celebrity Judge Choice — Selected by Actor/Photographer Cole Sprouse
More Amazing Photos
Alongside the winners in each category and the overall grand prize photo, judges also selected second and third-place photos in every category and honorable mentions. Many beautiful photos did not win their categories, and they can all be seen on The Nature Conservancy's website.
---
Image credits: All images credited to individual photographers and courtesy of The Nature Conservancy